Ogun residents exposes Gov. Abiodun with Infographs
opera.com 1d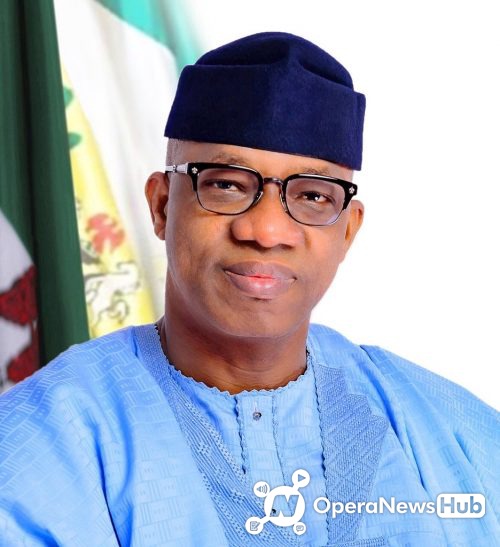 It appears the battle between Gov. Dapo Abiodun and residents of Ogun state have taken a new shape with infographs reeling out on a daily basis to exposes the failed promises of the governor.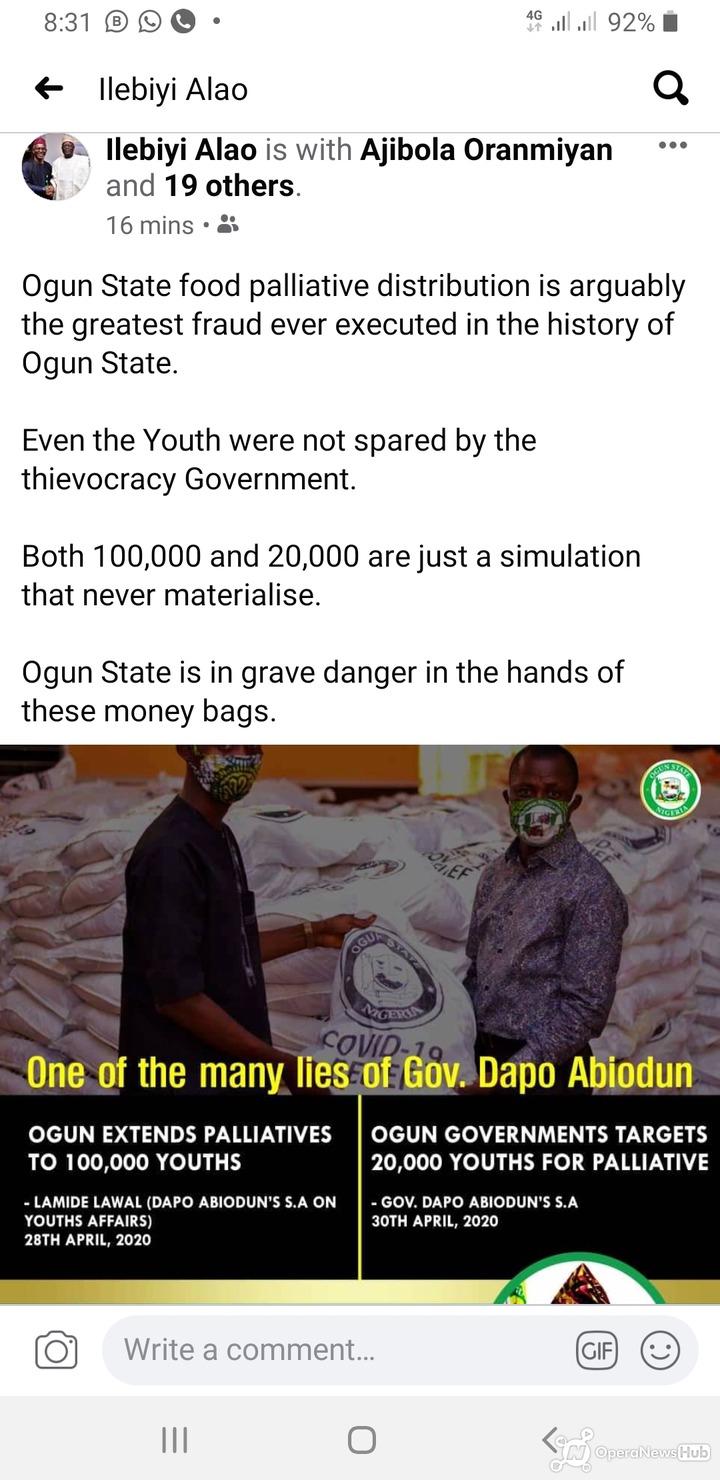 Abiodun who celebrated his 60th birthday and one year in office last Friday has since come under fire from the residents for many lies and rude manners of addressing issues.
First was tha governor's comment on the striking Olabisi Onabanjo University Teaching Hospital residents doctors calls for increase in hazard allowance.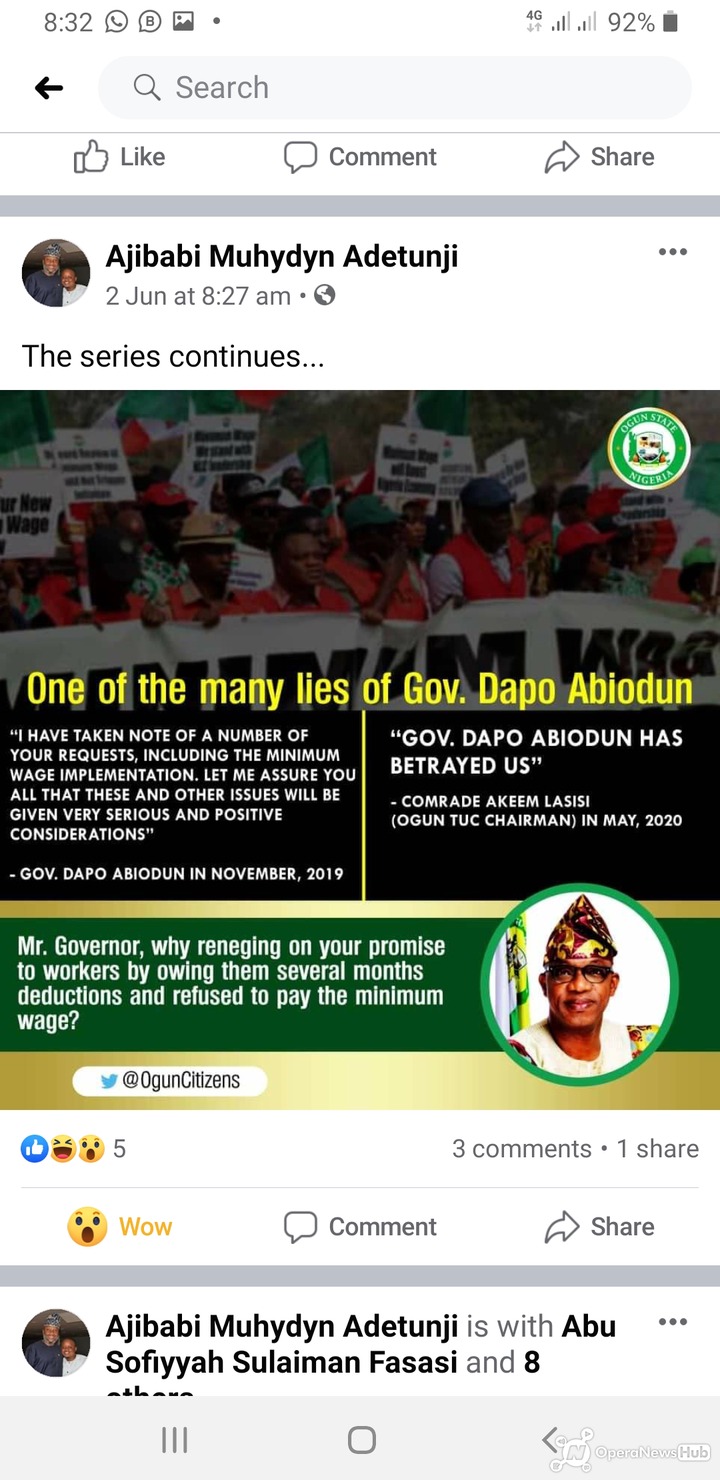 The residents doctor's lament that Abiodun had been blackmailing them by claiming to have signed a memorandum of understanding with them and subsequently increase their hazard allowances by 300%.
The doctors said the 300% increase was just from #5000 to #15,000 for just the month of April while a tax of #3,000 will be deducted from same monies and docturs can only collect #12,000 from bank.
Abiodun instead of appealing to the doctors lambasted and call them irresponsible and politically sponsored to destabilize his government without addressing the issues in any ways.
However, social media have been filled with infographs of many lies of Gov. Abiodun to the residents of the state.
The infographs discussed how Abiodun's aide, Lamide Lawal announced how their government have fed 100,000 youths and two days, Abiodun himself announced the government has only targeted 20,000 youths for palliatives in the state.
It also noted how the governor promised to increase workers salary and commenced payment in February which turns out to be another fallacy including owing workers deductions, pensions gratitude among others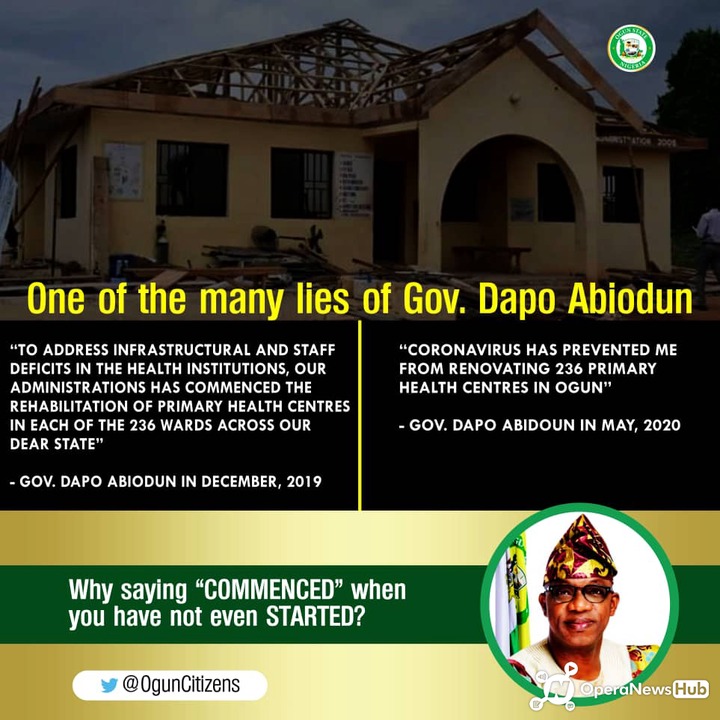 See below for some of the infographs as circulated on the social media.