Mike Solomon : The Young Lagos Model Accused Of Raping Boys
opera.com 6h
Mike Solomon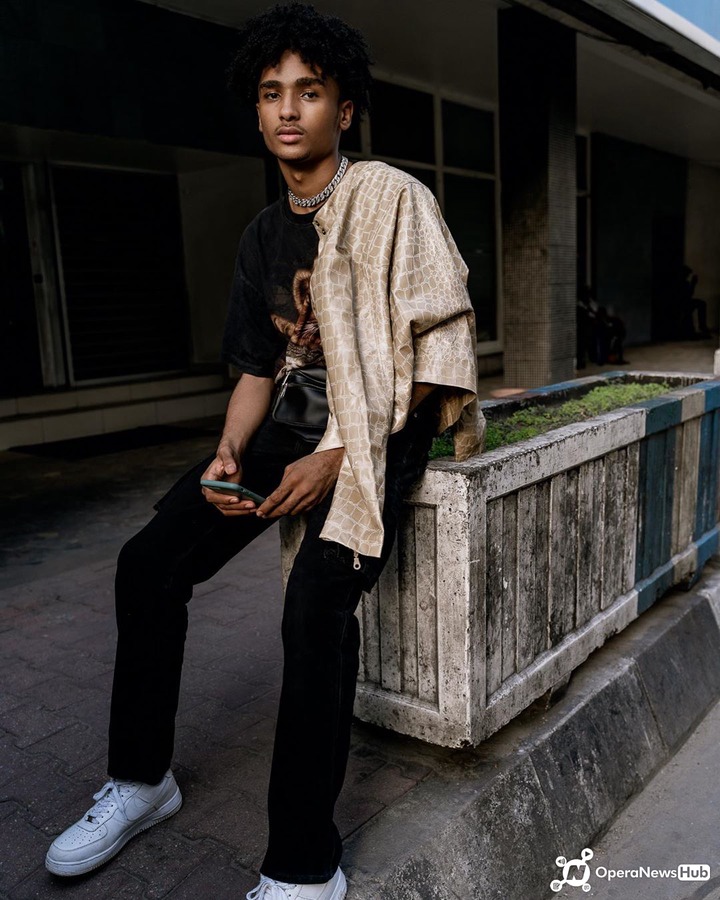 Usually on the Nigerian social Media space, each month comes with Its unique trend. The month of June didn't disappoint , as it has brought to Nigerians an issue that needs to be talked about and addressed seriously , RAPE.
Rape is basically having a physical sexual encounter with someone who didn't give consent to it. This "someone" could be a person who is drunk ,drugged, a child or underaged or a person who was physically forced or threatened with a weapon.
This issue became a trend for this year when a 100 level student of the University of Benin was raped and murdered in cold blood in a church, towards the end of the month of May.
It sparked an outrage among the Nigerian community on social media, of which a lot of people had spoken out against it . One of such people who spoke against it is Mike Solomon , also known as "Just Solomon" on Instagram. A popular Nigerian Instagram model, based in Lagos.
However his apparently good intentions to speak out against rape and lend a voice to rape victims seemed to have backfired, as some individuals who claimed to have been his friends took the opportunity to reveal some so-called secrets and dirty deeds people may not have known.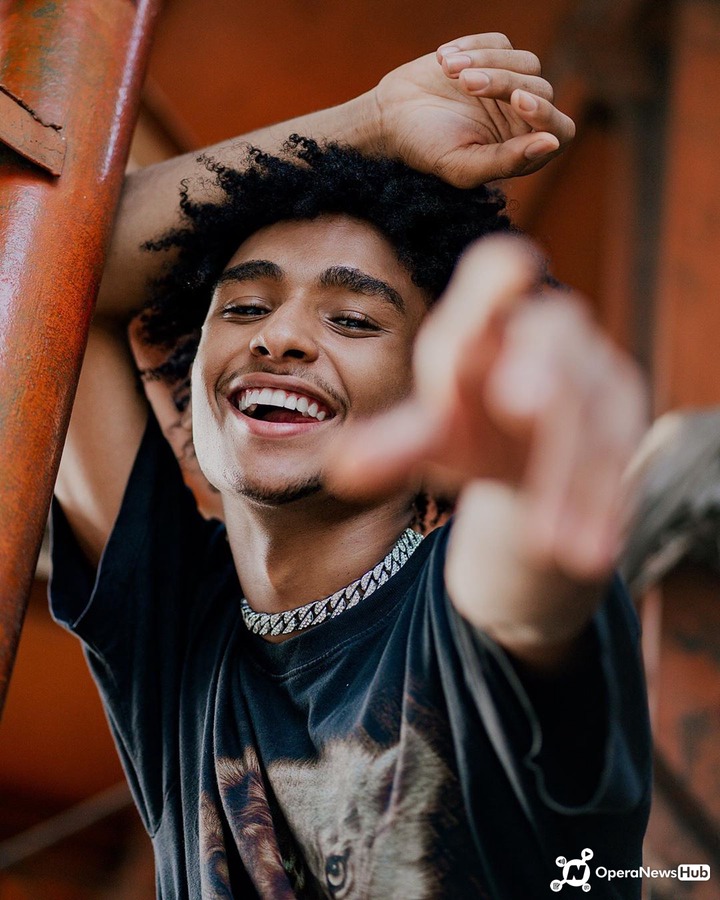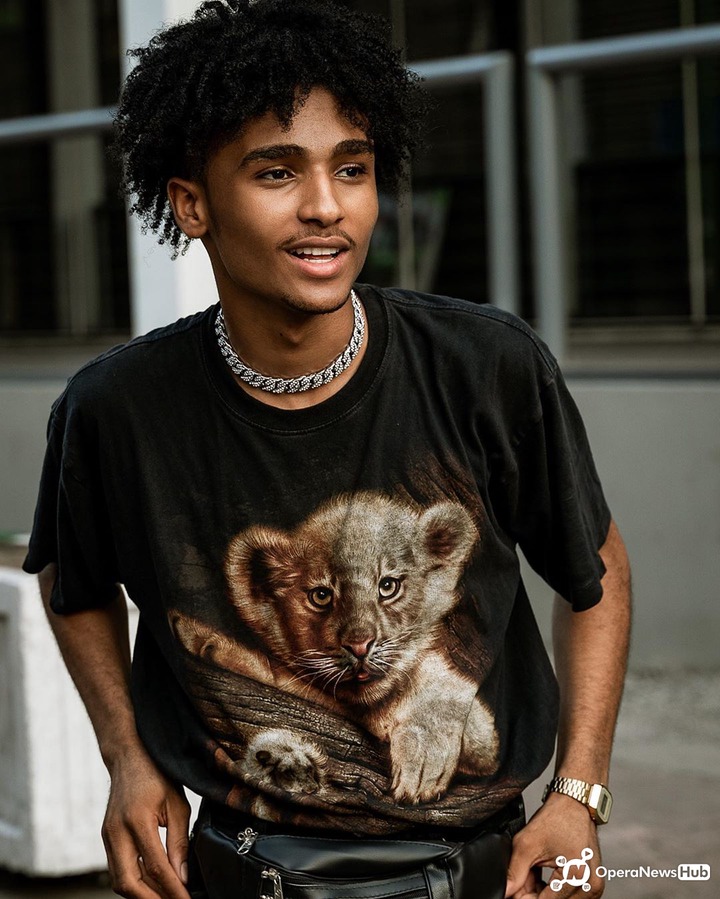 Solomon was accused by not less than three young men who claimed to have been his friends. One of the accusers by the name Nnamdi narrates;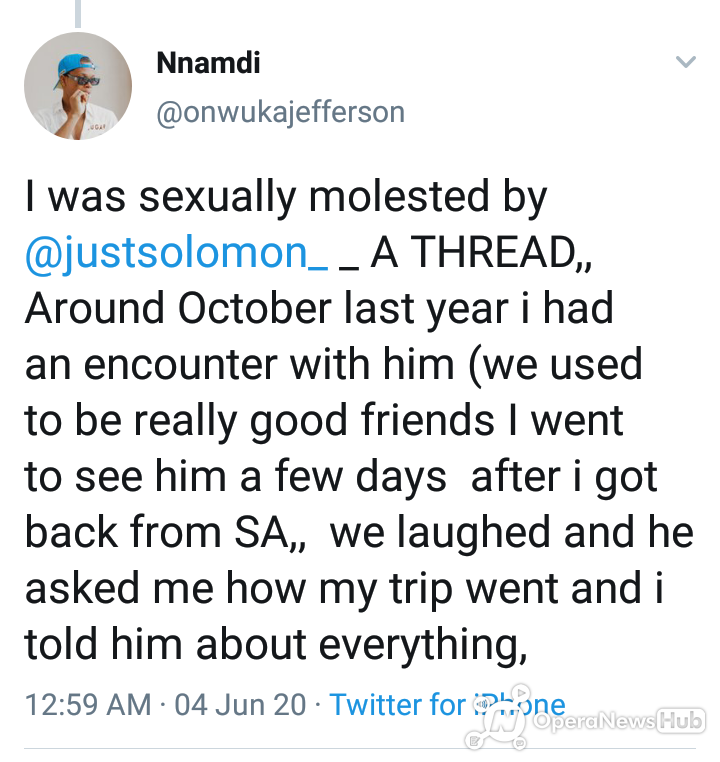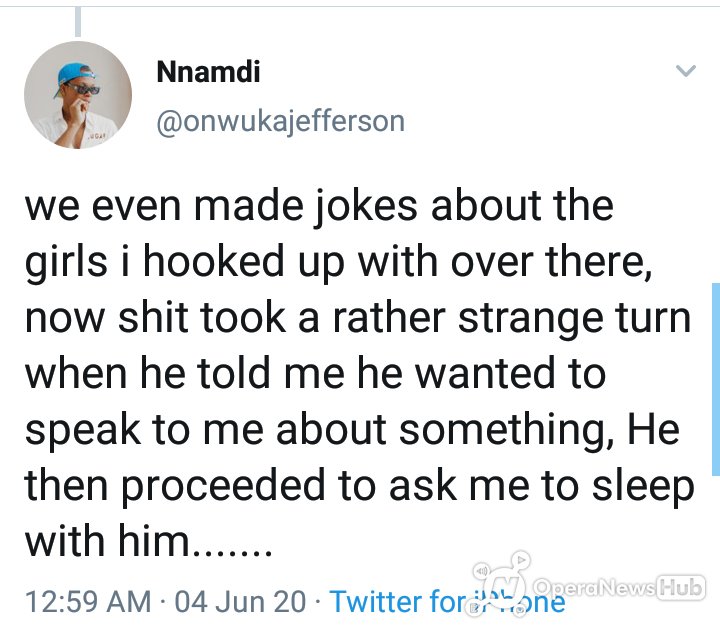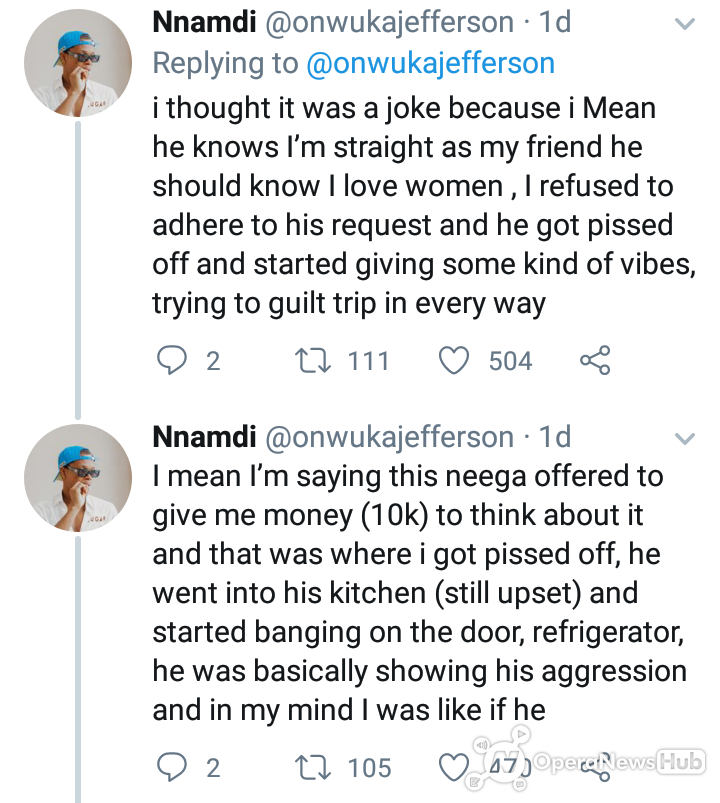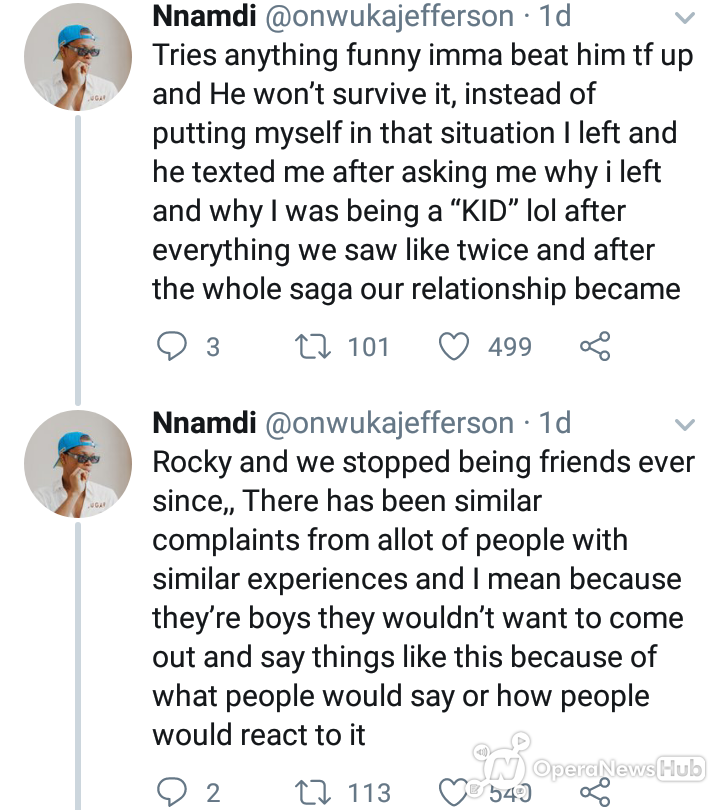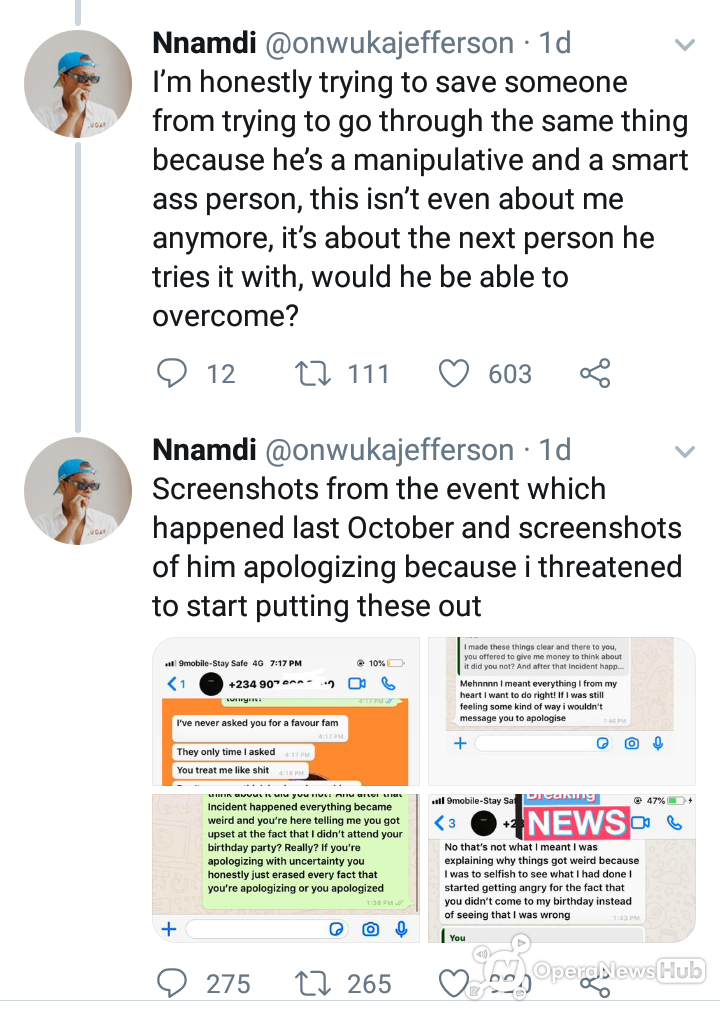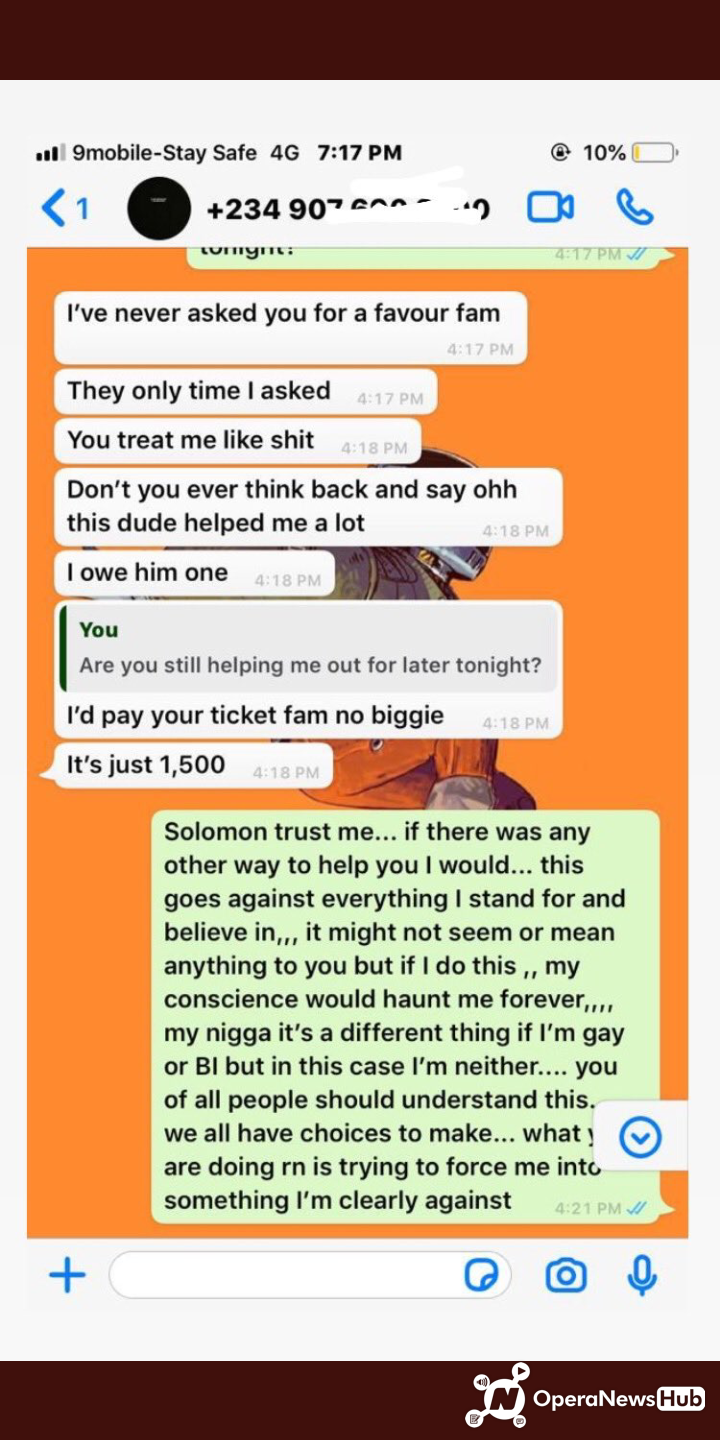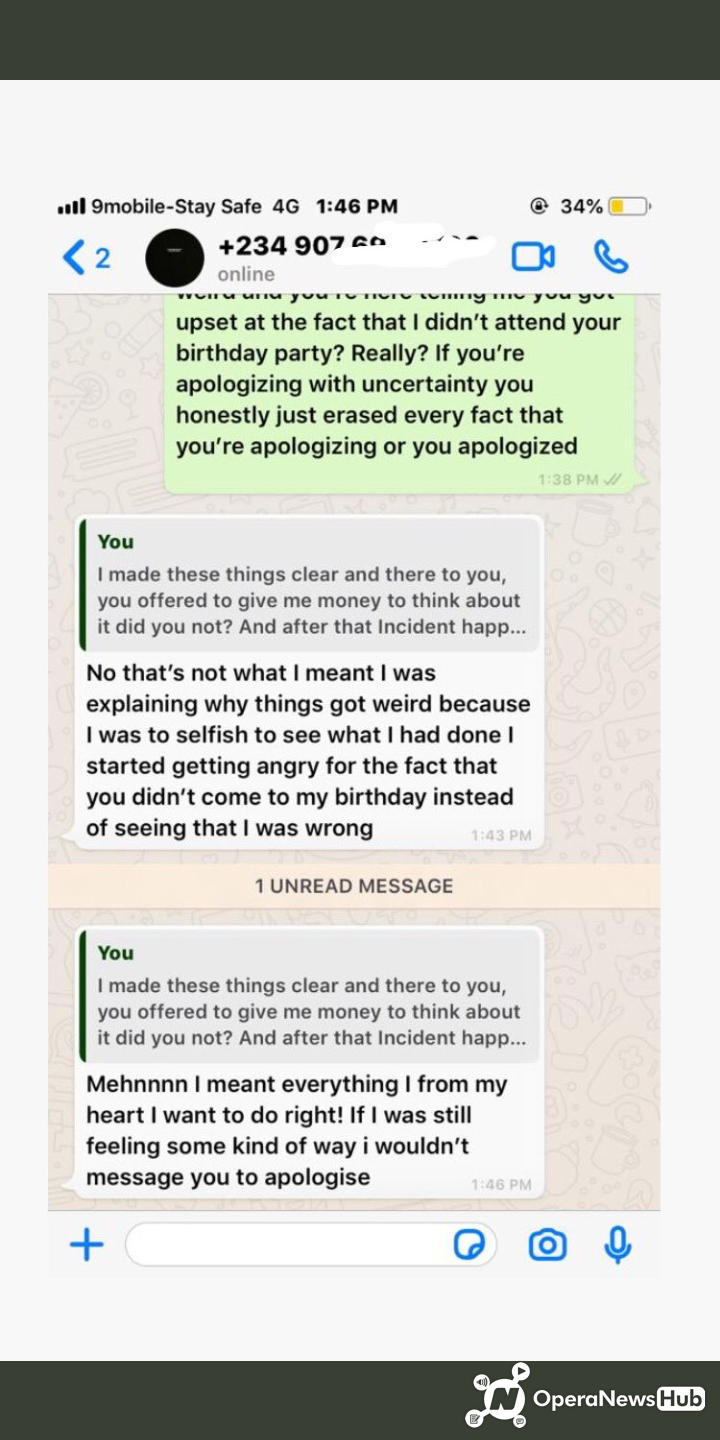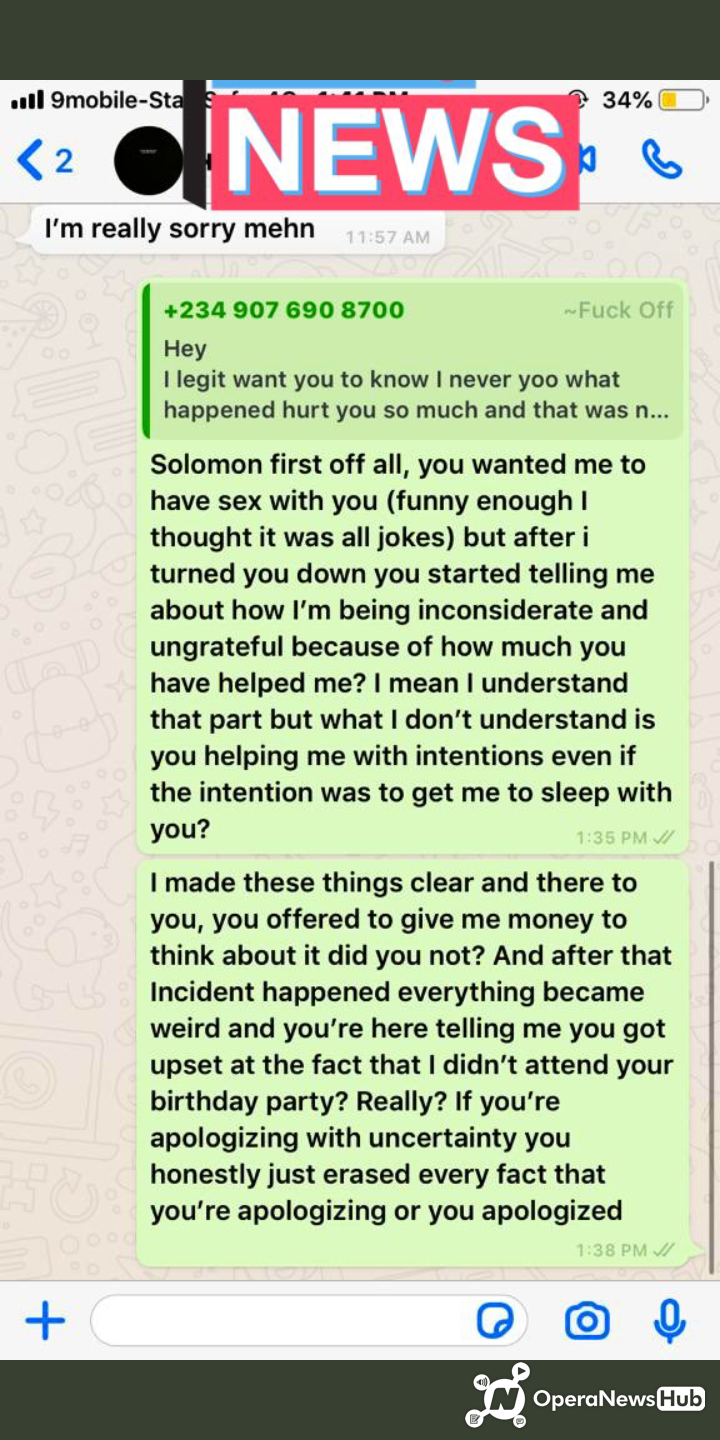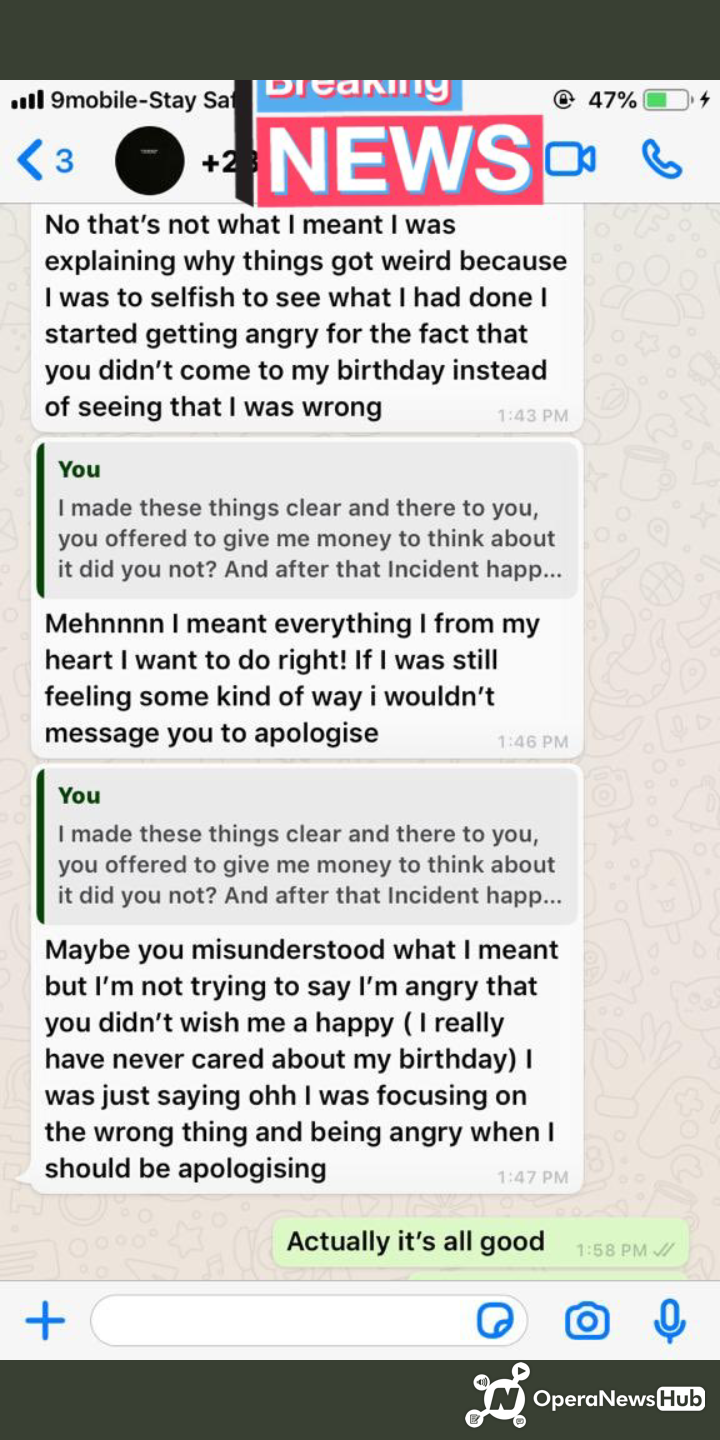 However, Nnamdi's alledged experience with Solomon doesn't come off as sexual molestation or rape. It Just a case of an alledgedly young gay man who asked for sexual experience and eventually got declined. There was no physical contact.
But then, another accuser by name Daevesss laid his own claims. Accusing Solomon of "physically" sexual harrasment.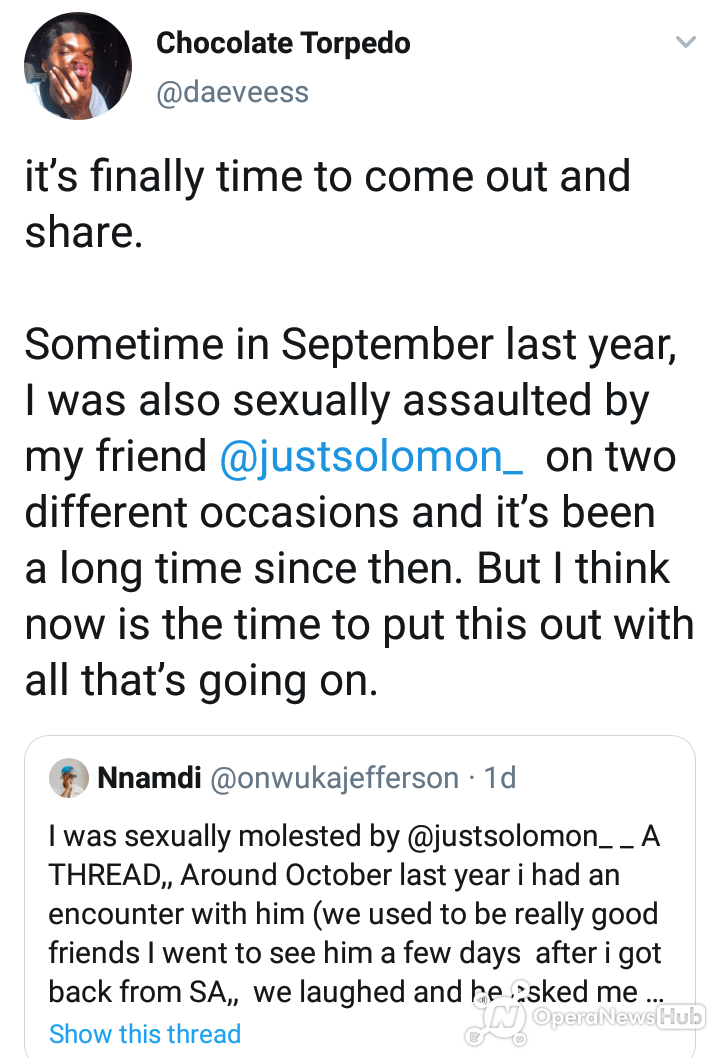 In a long thread, he accused Solomon of physically harrasing him sexually on two different occasions; one of which was a sleepover and the other which was a private encounter he had with him in his (Solomon) room after a late night swim, in which Solomon grabbed him from behind .
These accusations should be taken seriously and investigated. However, we can't say if Solomon is guilty or not, as his accusers don't have substantial evidences against him and he (Solomon) hasn't made a Statement to counter the allegations yet.
Could this be true? Or just an attempt by a group of individuals to slander his (Solomon) name and career?