Breaking: Top Ghana Morning news headlines, Friday 5th June, 2020
opera.com 9h
1. Any Ghanaian who don't see John Mahama winning the election is blind – Rex Omar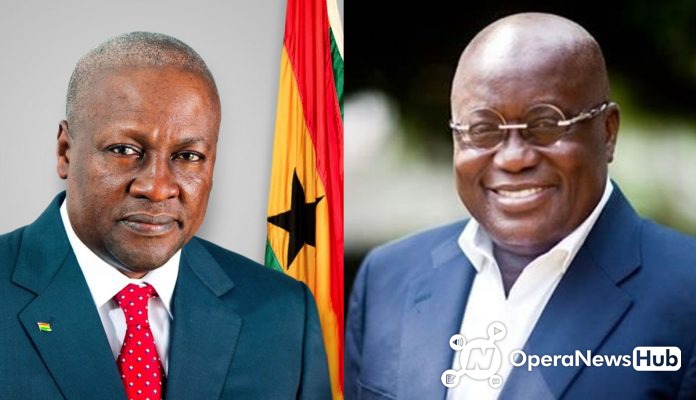 Rex Omar, a highlife musician, has predicted that the upcoming 2020 general elections, the silent majority of Ghanaians will abandon Akufo-Addo and grant John Mahama a second chance.
Captain Smart, a renowned broadcast journalist has recently revealed that the upcoming general elections will be a walk over for President Nana Addo Dankwa Akufo-Addo looking at his achievements since he was the governing the nation since 2016.
Rex Omar in an interview said that, that those who can't see John Mahama winning the 2020 elections are those blinded by entrenched political partisanship.
"What I'm seeing a lot of Ghanaians who are quietly observing things can also see it. It's not like people are not seeing anything like what I'm seeing. In Ghana if I look at what John Mahama came to do and if we want to be truthful to ourselves what Nana and Bawusia said with their numerous promises, and what is happening currently I'm not the way to say it. Everyone here in Ghana who wants to speak the truth and is not blinded by partisan politics will see that it clear. It is not for me to say but a lot of Ghanaians have seen and most people are not talking. The actual decision will happen during the balloting and that's what some people want to make it difficult" he stated.
He further said, "Because the same voters register that brought Nana Addo to power if indeed they won with over one million votes why they are afraid to use the same register. So that the people who brought him to power if they are really satisfied with what he has done they will maintain him so why do they want to change the register".
2. EC should endeavor to use Consultative Method – John Rawlings.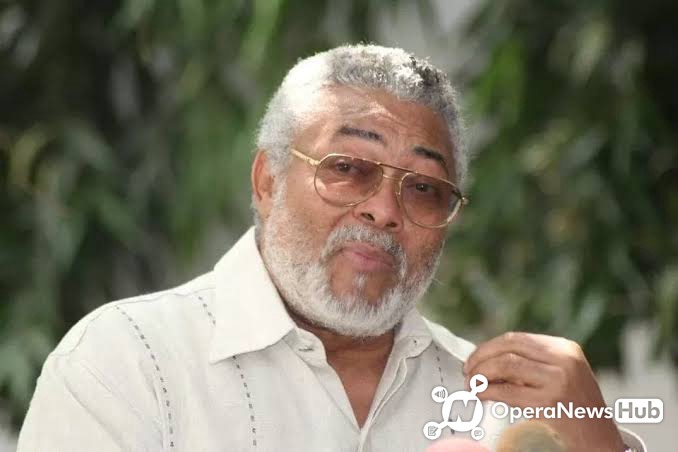 Jerry John Rawlings, the Former President urged the Electoral Commission (EC) on thursday to use advicesory approach that binds in stakeholders throughout the electoral process.
He stated that the EC, the pivot of Ghana's multiparty democracy, must be supported and protected by all the stakeholders to ensure a free, fair and credible election and society that is peaceful.
He said, "That notwithstanding, it is equally important for that revered institution, the EC, to ensure that the processes leading to this year's elections are done in consultation with the stakeholders of the nation to prevent unnecessary suspicion and promote a peaceful and cohesive society,".
He said this in Accra during a virtual address to mark the 41st Anniversary of the Revolution of June 4, on the theme "Strengthening the Spirit of Patriotism, Resilience and Integrity in Difficult Times".
He said: "An election is an event but, building a democratic, free and peaceful society is a process so the debate surrounding the new voters' register must be thoroughly examined so we do not undermine the successes we have chalked so far, as a nation. In addition, the constitutional mandate of the EC must be respected by all. Our democracy is borne out of fire and we must dearly and compassionately protect its flames. One of the key institutional arms of this democratic discourse from pre-colonial to modern day Ghana is the protection of right and choice".
He further said that Ghanaians must endeavour as a nation to deepen the spirit of the consultative process, equity, respect for the rule of law or in simple terms, the tenet of democracy and multiparty democracy. He said the sanctity of the right of choice was not a matter Ghanaians could compromise with.
"That sanctity must be preserved at all cost and as we inch towards December let us ensure that the institutional processes are transparent and beyond blemish".
"Any attempt to compromise on the ideals of probity, accountability and integrity in our everyday lives is an attempt to snuff out the light that was lit 41 years ago. Let us honour the memories of those who laid down their lives liberating Ghana," he stated.
3. I never hid under my wife bed on June 4th, Rawlings lied – Osahene Boakye.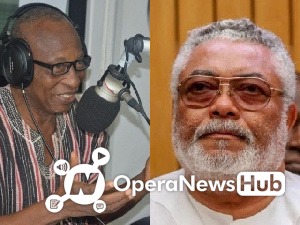 Osahene Boakye Djan, the Former spokesman of Armed Forces Revolutionary Council (AFRC) revealed that the controversial June 4 notification wasn't directed at any regime.
According to him, he said, he was commanding their troops so he was mobile and not at one place.
The former Army major in an interview with Captain Smart on "Anopa B?fo?" on Angel 102.9FM Thursday June 4 2020, contested former President Jerry Rawlings' assertion that he [Boakye Djan] hid under his wife's bed in Tema in the heat of the June 4 Uprising in 1979.
He pointed that it was rather Jerry Rawlings who was missing in action on that day and not him.
He also stated that, "Rawlings and Late Kojo Lee met me and gave me the Black Power salute after it was put on the notice board that I could use the one hour for devotion to engage in ancestral worship,".
He further said, "I don't regret the June 4th Uprising. It wasn't directed at any regime. I don't regret that. I did what the law directed me to do".
4. An attack on Jean Mensa (EC) is an attack to NPP – Yaa Aboagye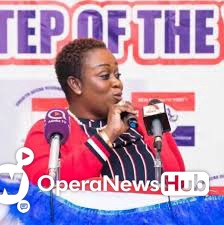 Mame Yaa Aboagye, the Deputy Communications Director of the New Patriotic Party Party(NPP), said an attack on Jean Mensa the Electoral Commissioner, by the opposition National Democratic Congress is also an attack on the NPP.
The EC has given a strong indication of its commitment to ensure that it compiles an entirely new voters register as the country get ready for the upcoming election.
Although the National Democratic Congress is against the exercise because they feel, it is an action by the governing NPP to rig the 2020 election in Ghana. The NDC has vowed to defend their position.
Reacting to the position of the NDC in an interview, Mame Yaa Aboagye who is a Deputy Communications Director for the governing NPP said the country does not belong to NDC and that things cannot always work in their interest.
"Stop interfering in the operations and activities of the EC. We will jump into the defence of Madam Jean Mensa if the NDC tries to make any attempt to disrupt her work. What makes you people think that you alone constitute the nation and so everything must be done in your interest. The majority of Ghanaians said we want a change in the voter register. As for a new voters' register, it's a must and we are waiting patiently to go and register", She stated.