Nana Ama McBrown "crowned Queen" & Asamoah Gyan "crowned King" of places they do not hail from
opera.com 2d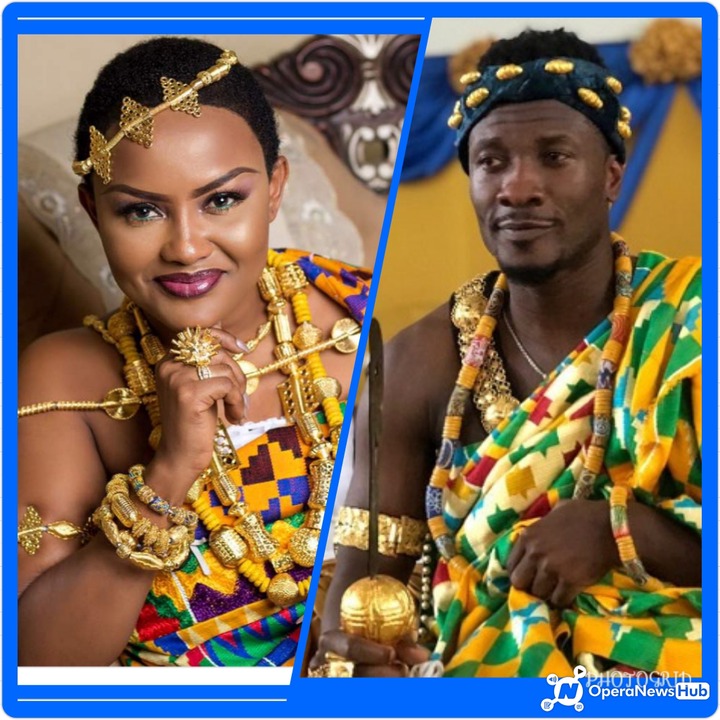 Let look at the picture above careful and know how they are crowned as a "King" & "Queen" of places they did come from.
General former captain of the Black Stars, Asamoah Gyan, born on 22nd November 1985, has been installed as a chief in Hohoe in the Volta Region. It was noted, this activities took place in Saint Francis College of Education[Franco]- Volta region on May 30, 2019.
However, it is recognized that, Asamoah Gyan did not come from any part of the Volta region of Ghana but he was crowned as a King.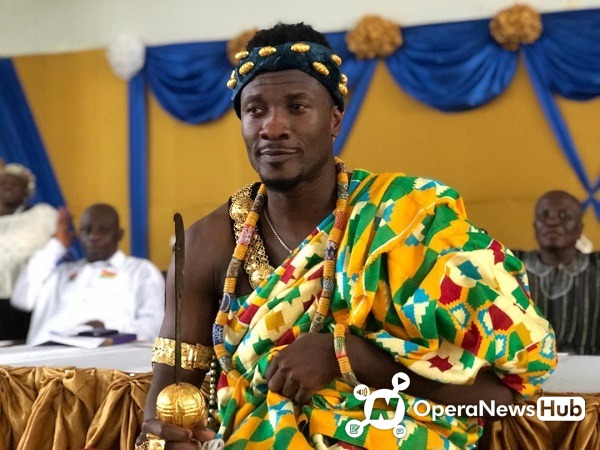 Moving further, Asamoah Gyan' Parents [Baffour Gyan Mensah and Cecilia Amoako] from Greater Accra Region in Ghana, did not also come from any part of the Volta region. It was only his mother- Amoako who attended Saints Francis College of Education -Hohoe in volta region during one of her course of study Program.
So why was he installed as a king since he did not come from that place or is he the only person who gain such privilege? – Just read on and clear all doubt.
Gyan's King title is the Ngoriya-Doemenyotor of the St. Francis College of Education and the Gbi Traditional Area, in charge of development.
The installment is to recognize Gyan's efforts in solving water crisis in the school.
Gyan, through his foundation, funded the construction of a mechanized borehole in the school at a cost of $3000. The facility will help alleviate an old water problem in the school where students used to walk 2.5 kilometers to access water.
In July of 2017, Asamoah Gyan was also awarded an honorary doctorate degree by the Ukrainian institution, Alfred Noble University, for his achievements for his country and the various clubs he has played for in his career so far.
However, it was not only Asamoah Gyan[Baby Jet] that was installed as a king of a place he did not come from.
But also, one of Ghana's celebrity was also crowned Queen of a Place She did not come from. This celebrity is called, Nana Ama McBrown.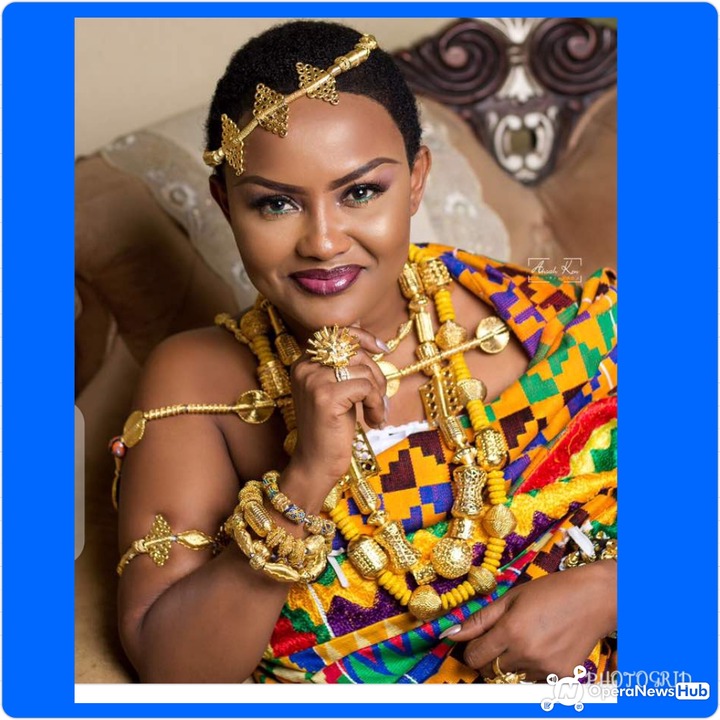 As a result of the good and hard work of Fiicity Ama Agyemang (born August 15, 1973 in Kumasi) known as Nana Ama McBrown is a Ghanaian actress, was installed as a Queen of a place she did not come from.
On 15 July 2007, Nana Ama was enthroned as the Nkosuohemaa (or ceremonial queen-mother of development) of Assin-Basiako near Assin-Fosu in the Assin North District of the Central Region, Ghana.
It was also noted that, Nana Ama's Parents [ Kwabena Nkrumah % Cecilia Agyenim Boateng – from Ashanti Region Kumasi], did not also come from any part of Central Region where their daughter was crowned Queen.
Note: "Don't despise yourself of where you are coming from, just believe in yourself and you will also become great somewhere someday " – Ofori Ambitious.