Adorable Photos of Oge Okoye's Children, The Daughter Looks Just Like Her Mum
opera.com 1h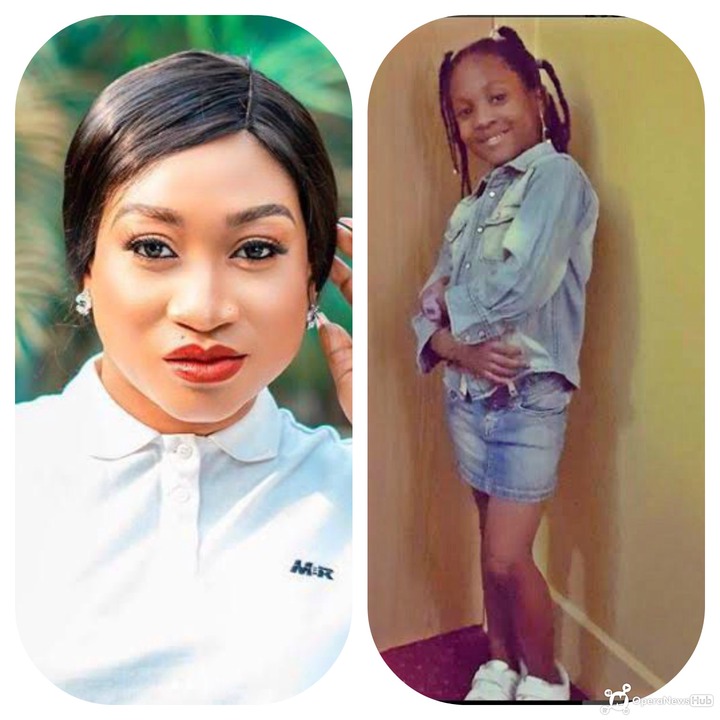 Oge Okoye born on November 16, 1980, is a native of Nnewi in Anambra State. Oge Okoye was born in London, the United Kingdom where she later moved down to Lagos lives with her family.
She is both a British and Nigerian citizen and speaks clear English with a nice accent that made her unique in the movie industry.
After returning back to Lagos, Nigeria from the UK she enrolled in Nnamdi Azikiwe University, Awka where she graduated with a Degree in Theatre Arts.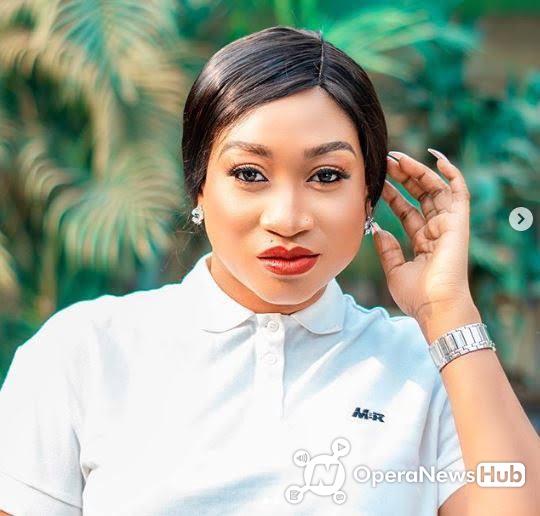 Oge Okoye is a talented woman with vast skills in all niche of Entertainment, she is into modeling, a movie producer, a television personality. She is one of the most sought actresses in the Nollywood industry. Movie Producer and Directors rings her digit each time they are embarking on new movie production. She is also a talented model who is a hot cake by the producer to love to work with her in their modeling projects such as Blood Sister, Forever Yours, Handsome, Magic Love My Command, etc.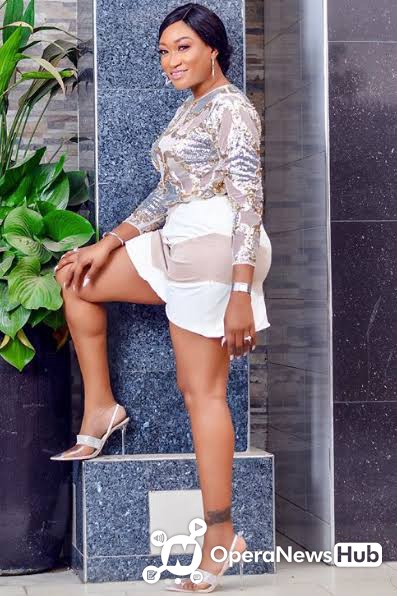 Oge Okoye is a single mother of 2 adorable children. A son and a daughter.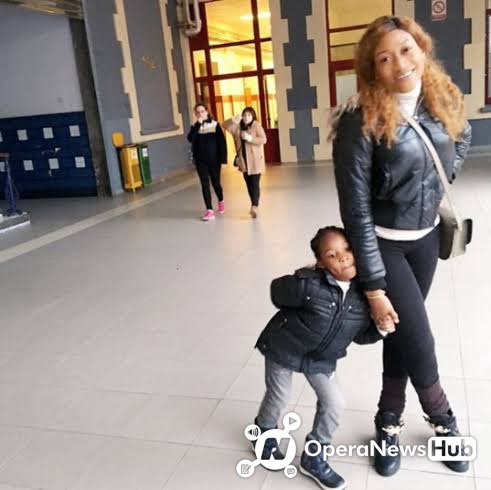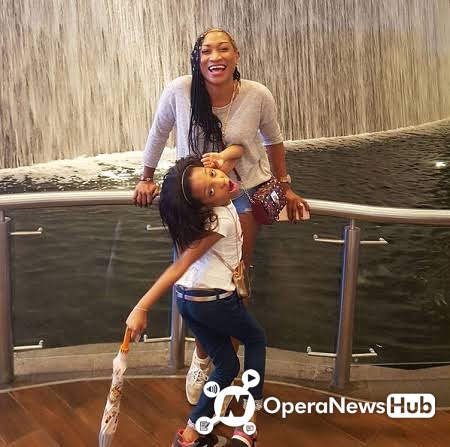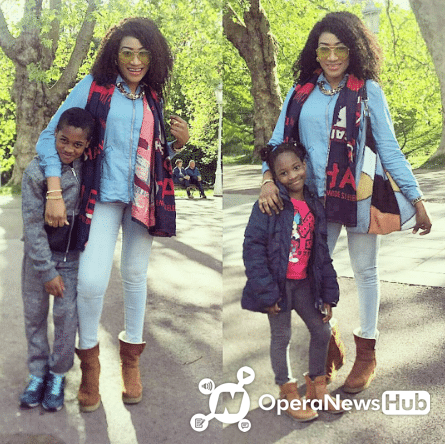 Oge Okoye's first daughter is just a replica of her, she knows how to pose in pictures just like her mother. She is a beautiful young girl who reflects the beauty of her mother.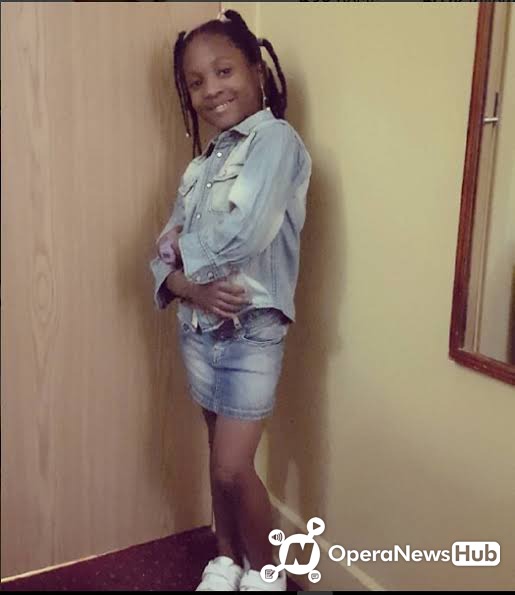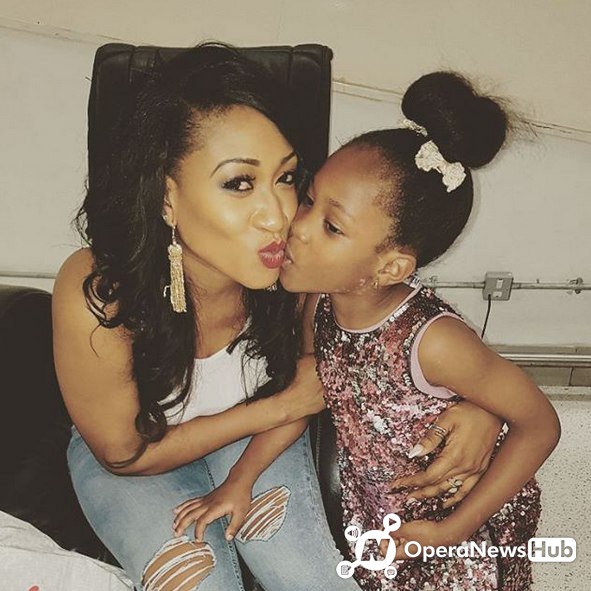 They look alike, don't they?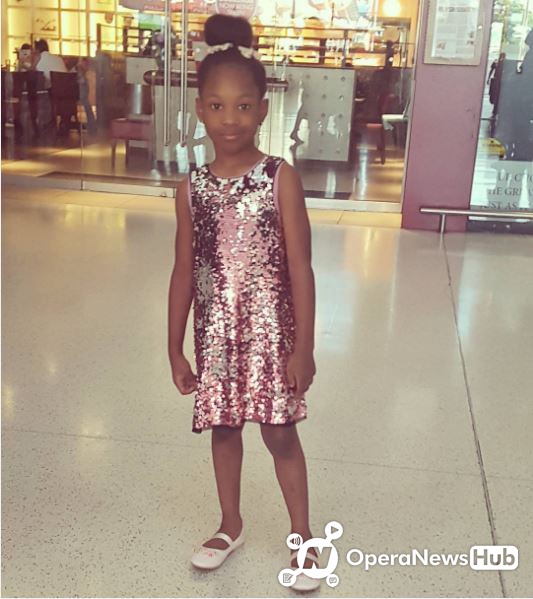 Oge Okoye Family Photos.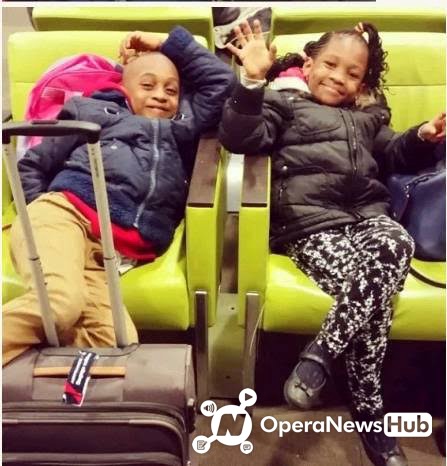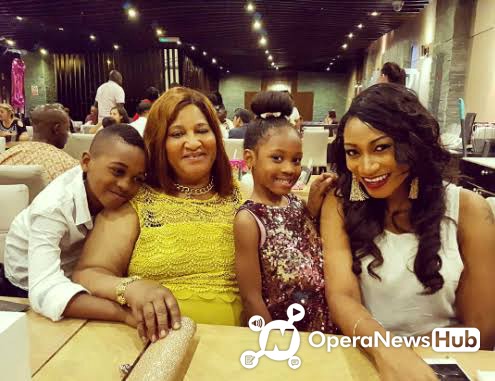 Their lovely family are cute and adorable. What do you think about Oge Okoye and her Children?
Photo Credits: Google, Instagram
Follow @Relationshiphub1 for Relationship advice and tips, Entertainment News.