What Is A Poison? See The Funny Answer Given By A Student That Is Trending
opera.com 2h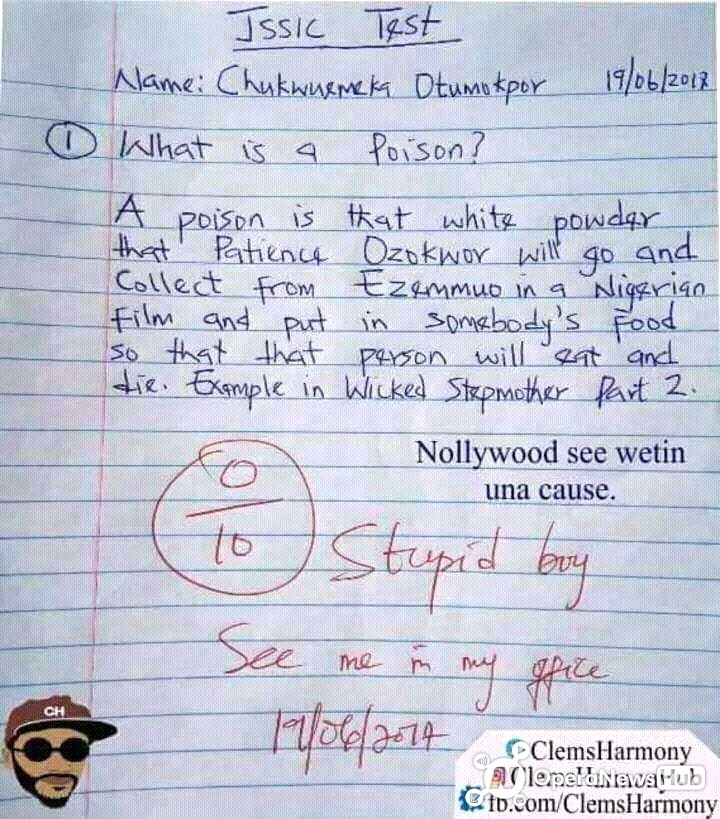 This picture above is the funny answer given by a student during one of his test in his school. This explains one thing which is the impact of Nollywood films on most Nigerian kids. Most of these kids have become so used to watching various Nigerian movies especially the ones showing actings on rituals, wickedness, and all sorts of evil. Some of these kids can reeled out various names of different actors/actresses that featured in a particular movie they just watch or enjoyed.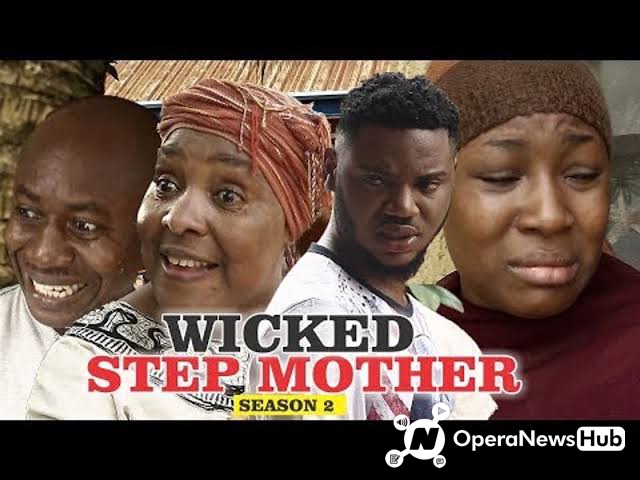 Nollywood is a sobriquet that originally referred to the Nigerian film industry as a whole. Yoruba, Hausa, Igbo and English movies are all under Nollywood film industry. Nollywood is also responsible for Nigerian movies shot in other African countries or even in the Diaspora.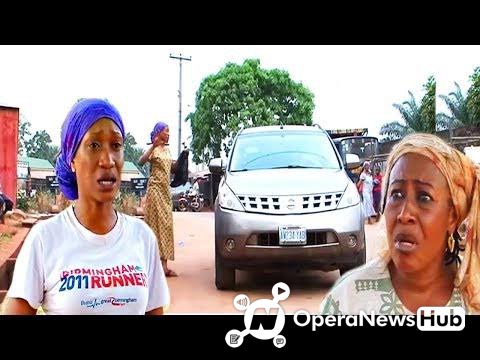 The boy by name "Chukwuemeka Otumokpor" must have been watching plenty of Patience Ozokwor's movies where she acted as either a wicked mother or mother-in-law. This must be the only explanation why he had the gut to give such answer… Below is the answer.
What is a Poison? A poison is that white powder that Patience Ozokwor will go and collect from Ezemmuo in a Nigerian film and put in somebody's food so that the person will eat and die. Example in wicked stepmother Part 2.
Do you think the boy is correct bearing in mind that he watches plenty of Patience Ozokwor's home movies? Let me hear from you in the comment box below.