See 10 Pictures Of Mursi Tribe And Their Origin
opera.com 2d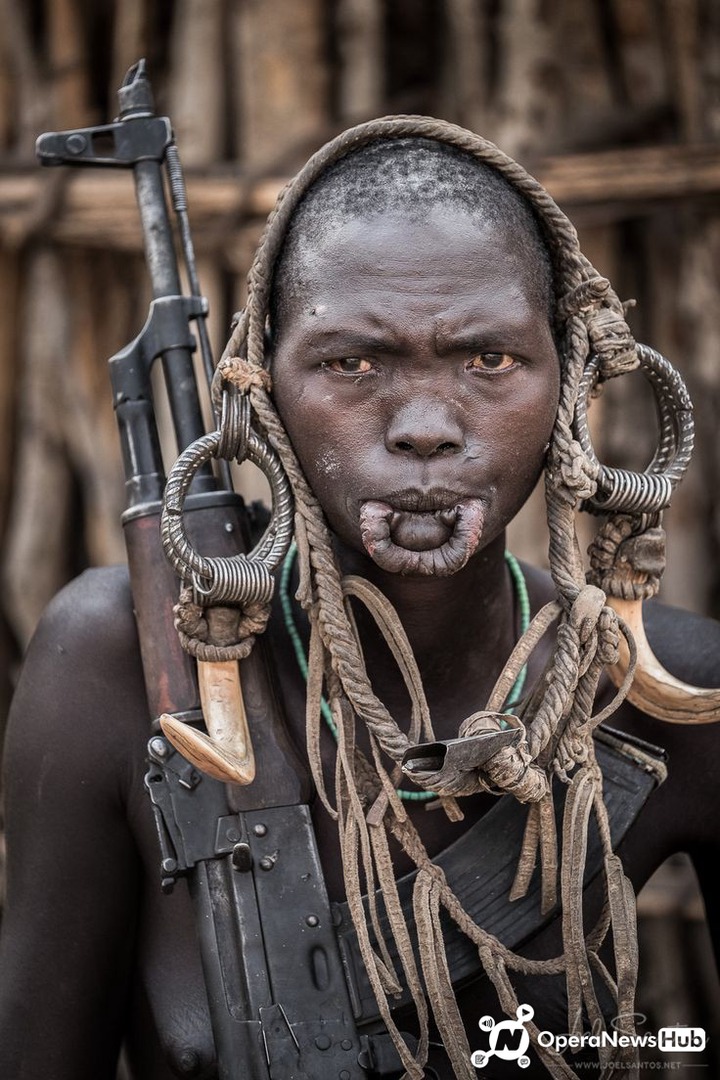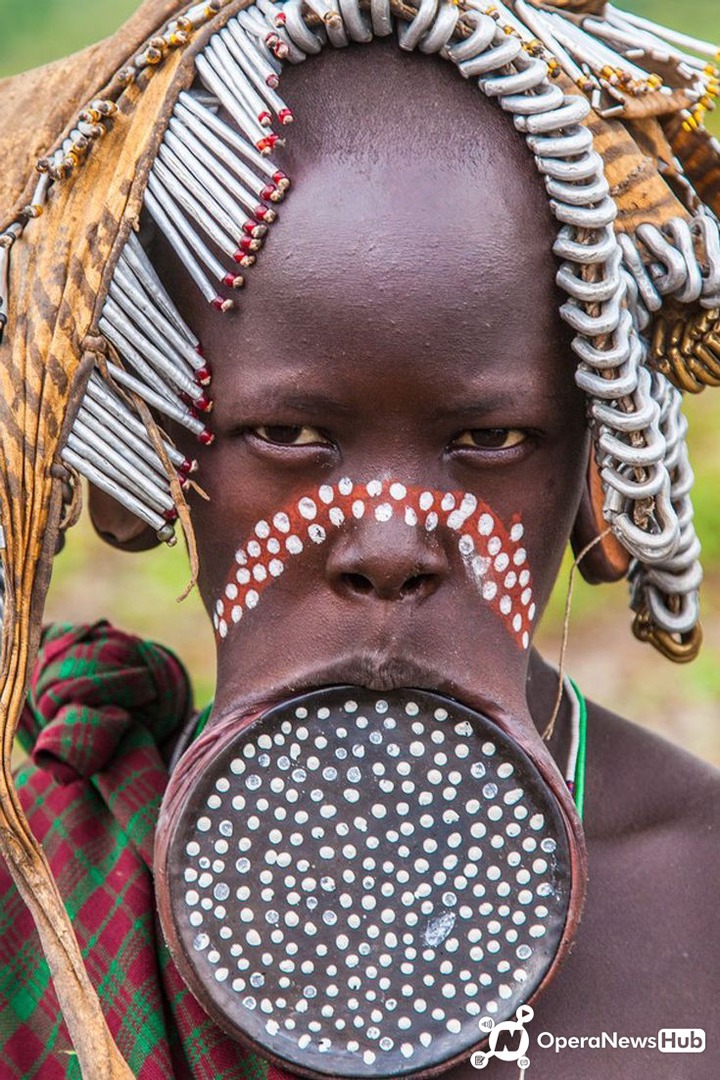 Origin
The Mursi live in the lower valley of the River Omo in southwestern Ethiopia and number around 10,000.
Based on Research, there were efforts made to correct the exoticised view of the Mursi found in guide books and travel articles. It would do this by providing accurate and reliable information about Mursi history, culture and environment and about the pressures and challenges facing them and their neighbours today.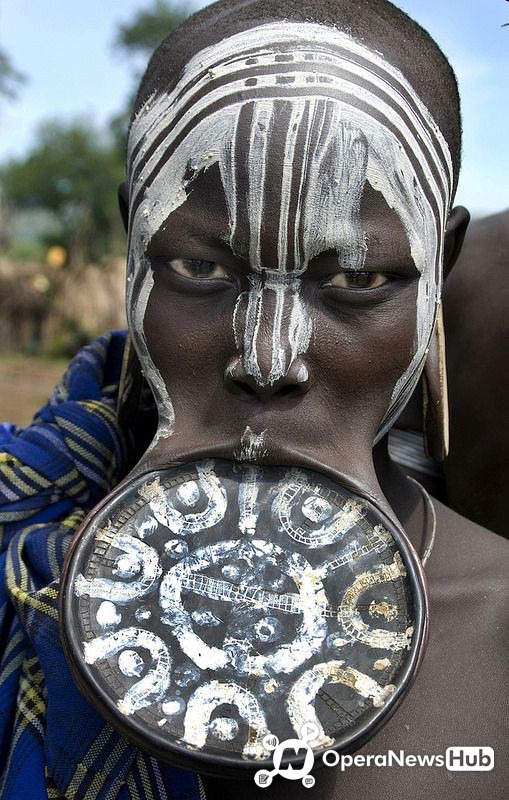 some findings has indeed become a much-used resource for those wishing to learn about Mursi life and culture though i also recognise that much remains to be done to increase the range and depth of the information provided. Recently added sections, for example, include Religion and Healing and Change and Development.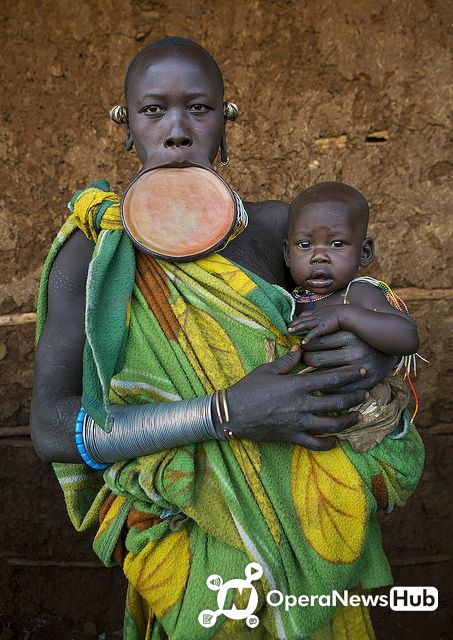 Over the next few years, the lives of the Mursi and their neighbours are going to be radically affected by the combined forces of state-sponsored development and global capitalism.
Since the 1960s, the extension of government control over the Lower Omo Valley has been marked by the 'enclosure' of large areas of communally held land. In the 1960s and 1970s two national parks were set up which, it was hoped, would in due course make the lower Omo into one of Africa's most popular tourist destinations.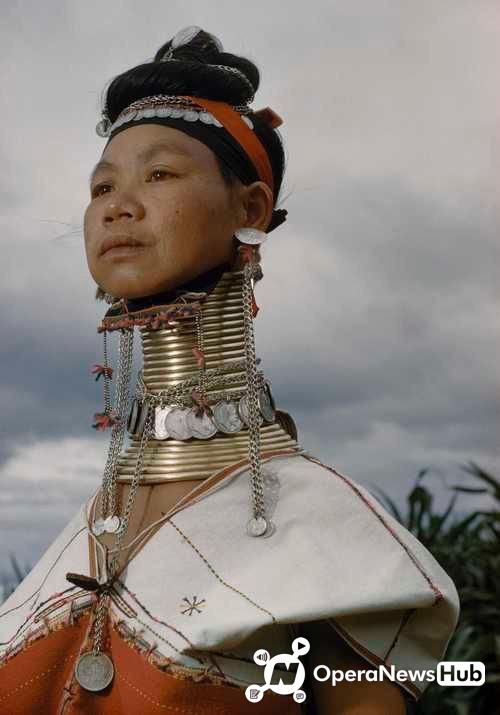 These hopes proved largely illusory, despite efforts to develop the parks with the help of Europian union funds in the 1990s and, more recently, through a public-private partnership agreement with a South African based conservation organisation, African Parks Foundation.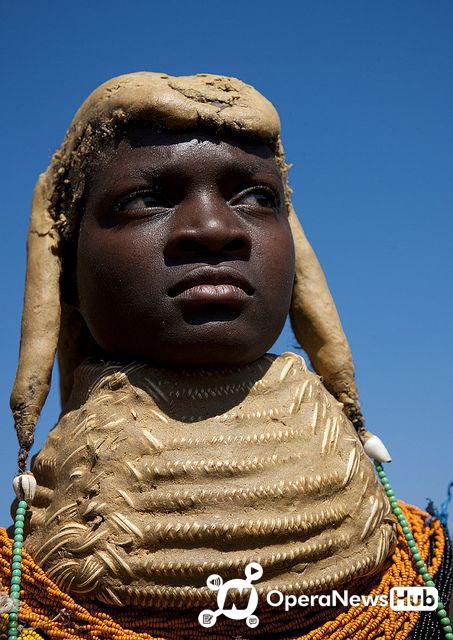 Today, spurred on by its ambitious aim to achieve middle-income country status within the next ten to fifteen years, the government's plans for the lower Omo have shifted to large-scale commercial irrigation development, including a huge project now being implemented by the state-owned Ethiopian Sugar Corporation.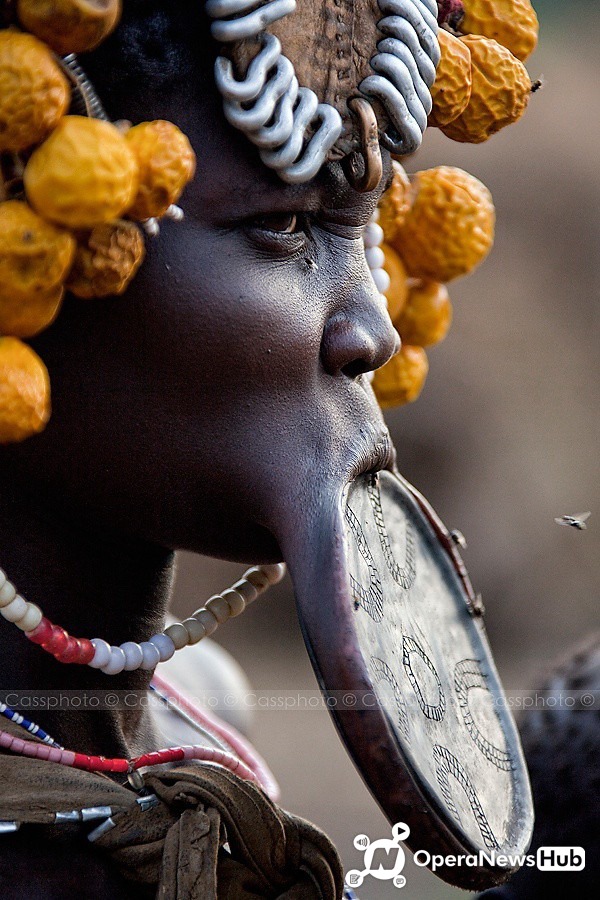 If these plans are realised, not only will the lower Omo become by far the largest irrigation complex in Ethiopia, but the resident population of agro-pastoralists will be transformed into wage labourers and sedentary cultivators.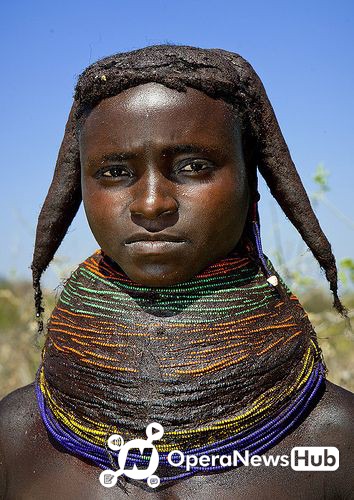 This will involve a resettlement programme which, although described as 'voluntary', will be forced, in the sense that those affected will have no reasonable alternative but to comply.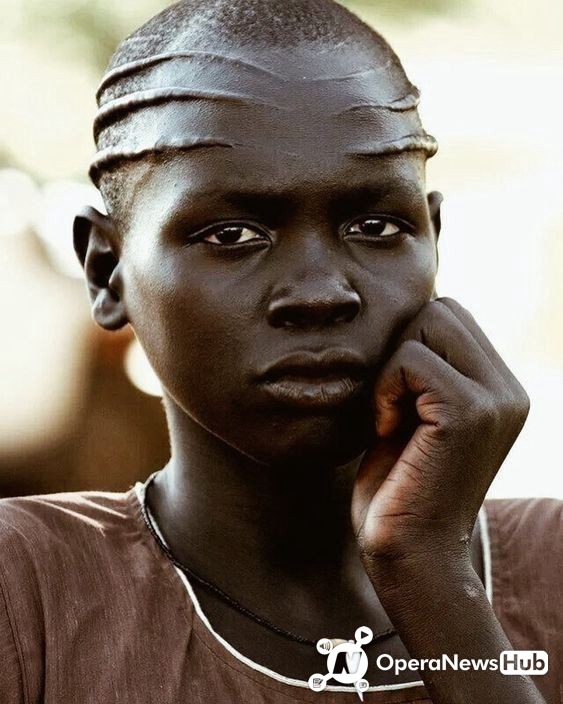 There is overwhelming evidence, from Africa and around the world, that a scheme of this kind, however well intentioned, will not benefit the affected population unless it is accompanied, from the start, by a comprehensive programme of compensation, benefit sharing and livelihood reconstruction.
Since no such programme has been put in place for the people of the Lower Omo, the future looks grim for the Mursi and their neighbours. This website will try to ensure that their story is told and their voices are heard and respected.