Meet the Nollywood, Actor Sam Dede's Wife and Kids
opera.com 2d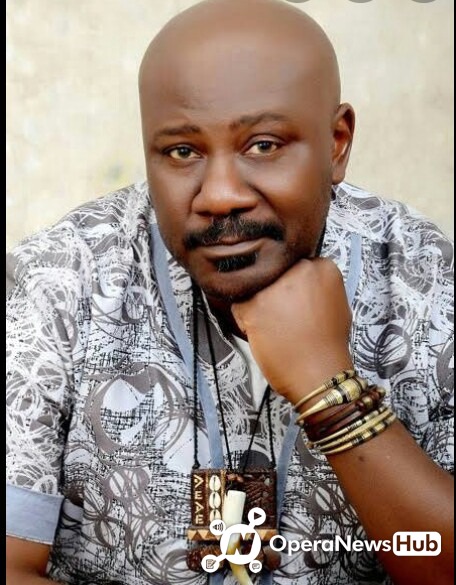 Sam Dede can never be forgotten in a hurry. Sam Dede has acted several movies , infact he has acted mind blowing movies.
Years back, Sam Dede played a leading role in a movie called "Isakaba". The Isakaba role he played gave him so much fame and as a matter of fact, he took the leading role in that movie. He was called " Ebube " in Isakaba. The story of Isakaba tells so much about the bakasi boys, who came and wiped crime in the eastern part of Nigeria, though they faced so much challenges in defeating their opponents.
Sam Dede has been in the nollywood industry for years and he has given his best just to ensure that every goes well.
Sam Dede real names is Sam Dedetoku. He hails and also resides in port Harcourt, River state Nigeria . Sam Dede is a lecturer, politician, television personality and also a film director. Sam Dede was born on 17th of November 1965 in Lagos state and he is currently 54 years of age. Sam Dede had is secondary education in Government Comprehensive Secondary School and also earned is his Bachelor's degree in Theatre Arts from the University of Port Harcourt. He didn't just stopped there, he went ahead and furthered his education in University of Port Harcourt where he finally came out with a master degree.
Things turned out for good, he then became the Director-General of the Rivers State Tourism Development Agency in 2012. When it comes to stage performance, he has been proactive and dedicated. Sam Dede has starred in over 350 films and due to his performance he was given an award as the best actor in a supporting role. Sam Dede came into limelight after acting the movie called Ijele. The movie Ijele is a village setting that show cases Genevieve Nnaji, Ukaria, Olu Jacob, gentle jack and many others. The movie Ijele showed Sam Dede as a warrior and also a fearless fighter. Sam Dede has been seen severally taking good roles and has contributed immensely into the growth of Nollywood industry
Sam Dede Marital life is what should be reckoned with, infact he his married to one of the best woman on earth. Sam Dede is married to Tammy Dede. Tammy Dede is a young and pretty lady, she is also humble and caring. Sam and Tammy Dede are blessed with kids.
Sam Dede has also remained a mentor to several actors and celebrities. See photos