Igbo Amaka- 15 Dishes To Show That Igbos Have The Best Foods In Nigeria
opera.com 2d
Nigeria as a country is full of different languages because of the different tribes. However, the three major ethnic groups in the country are Igbo, Hausa and Yoruba as we were taught in school. Now, I will be focusing on Igbo as a tribe. States that are classified under Igbo are Abia State, Imo State, Enugu State, Ebonyi State, and Anambra State. Traces of Igbo culture can also be found in Rivers State, Akwa Ibom, Bayelsa, Cross River and Delta States.
As you know, each tribe has special foods that are significant with them. Today, I'll be showing you 15 foods of the Igbo people that will show you that Igbos have the best foods in Nigeria.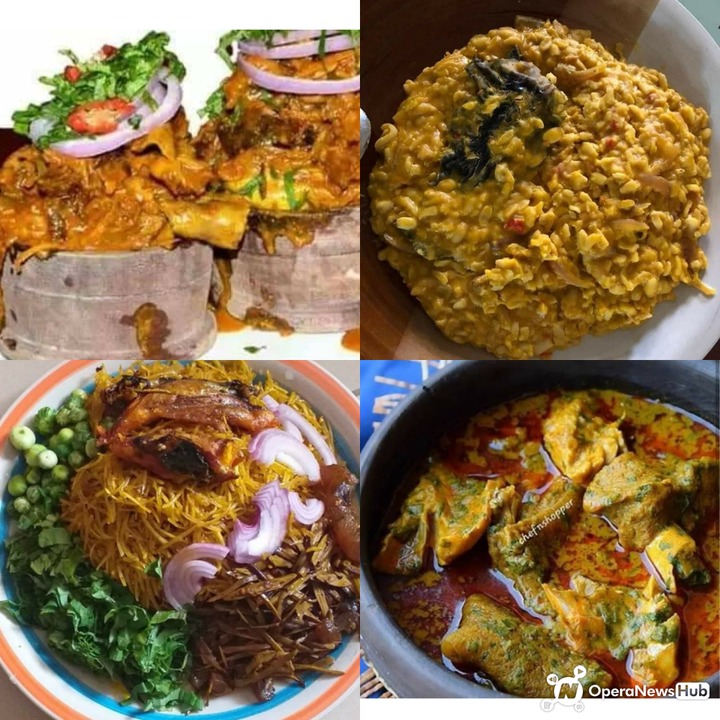 Here they are:
1. Abacha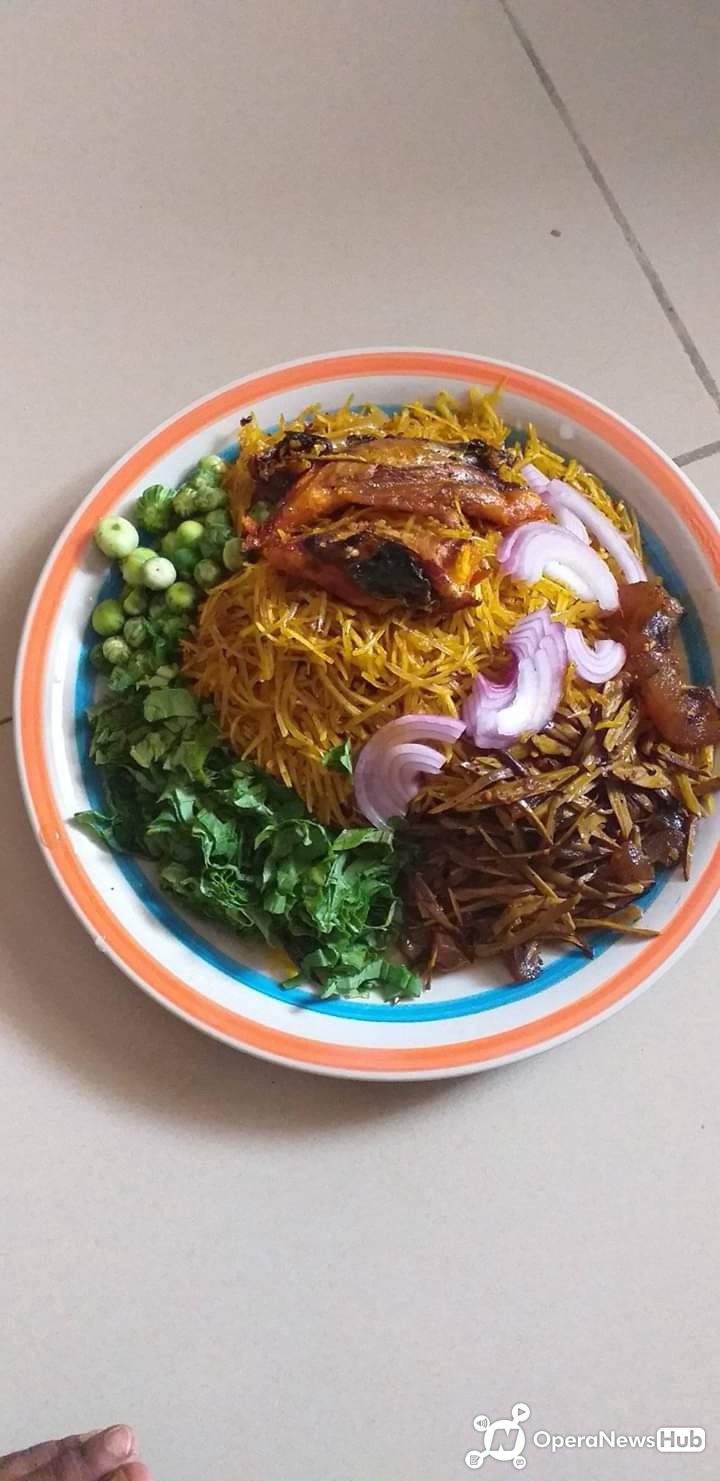 This is also known as African salad as it consists a variety of things such as garden egg leaves, garden eggs, ugba, stockfish, ponmo or canda. Igbo people enjoy it as a delicacy. During a marriage introduction, it is served to the visiting in-laws.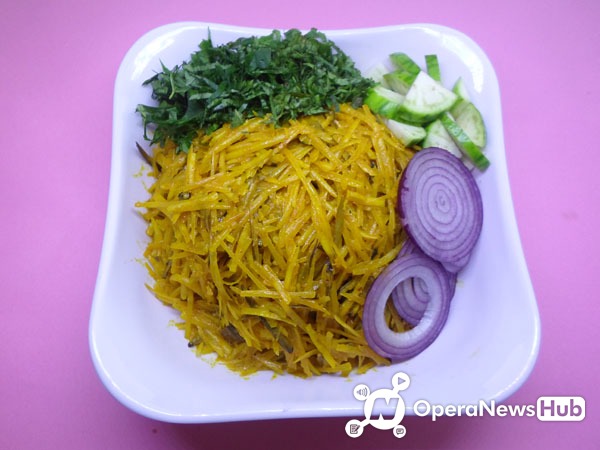 2. Okpa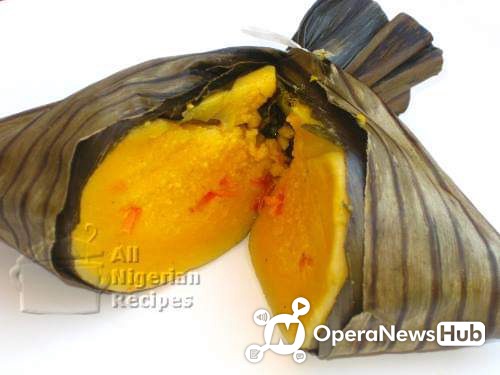 Okpa is popular amongst Enugu people. Regardless of that, it is a delicacy loved by Igbo people as its distinct taste is unrivalled.
3. Ukwa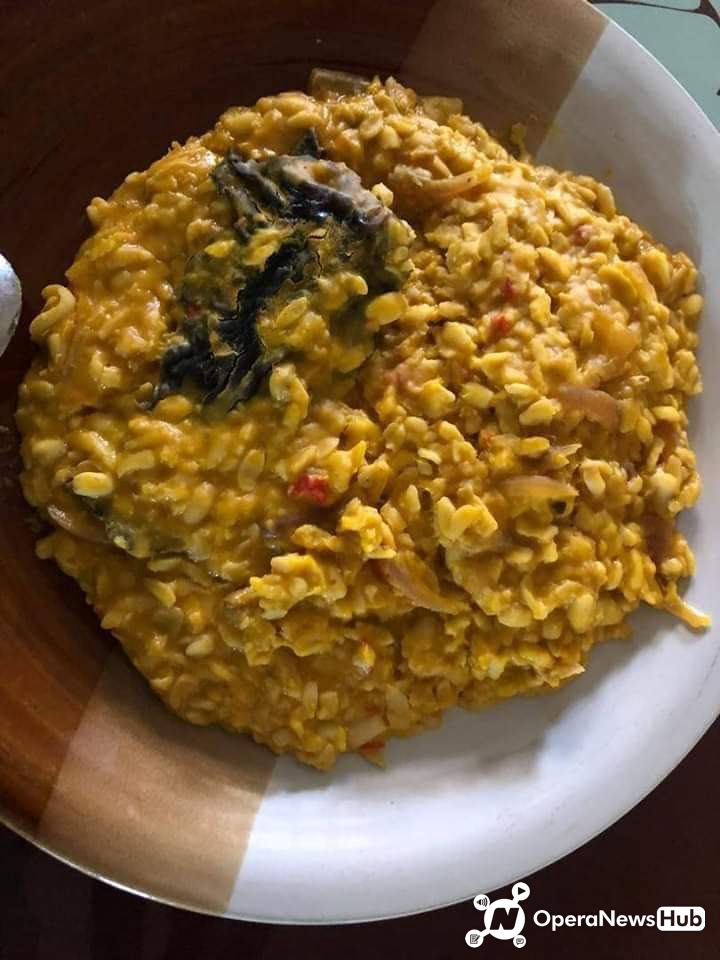 A core Igbo person will tell you that Ukwa is the food of discrimination in Igboland. During events, Ukwa is reserved for important guests in a red cooler and it is kept under close supervision.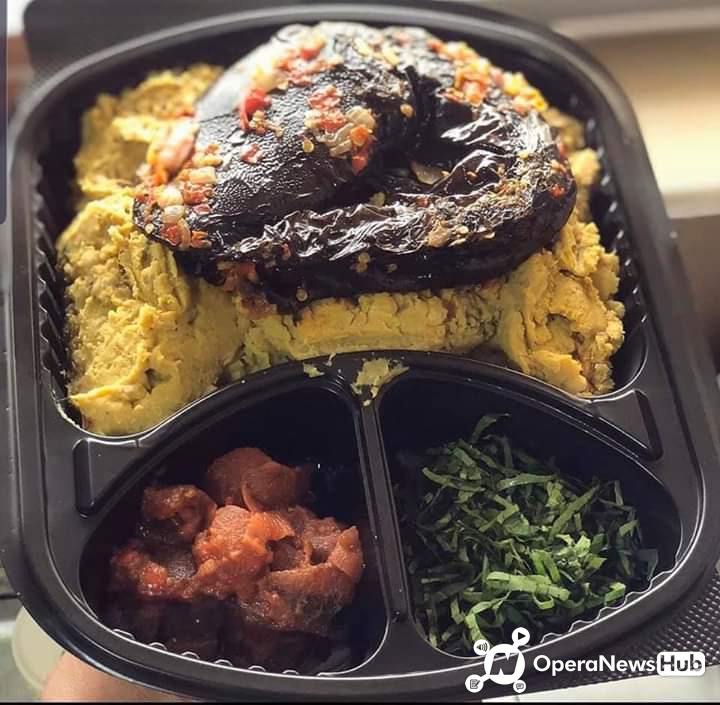 It can be garnished with whatever you want.
4. Nkwobi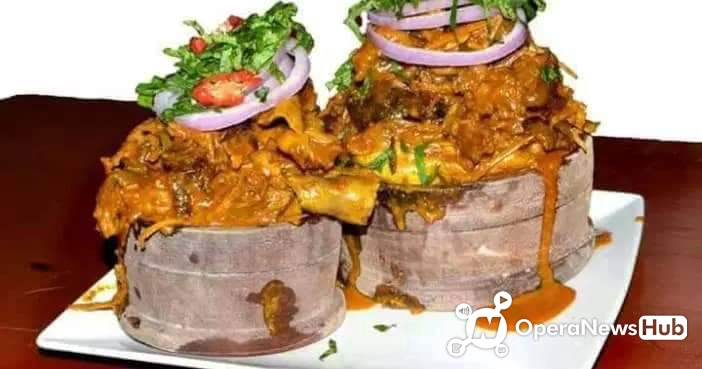 You can never go wrong with isi ewu. This is goat meat that is well spiced and garnished. Igbo men love to eat it with palmwine.
5. Ofe Akwu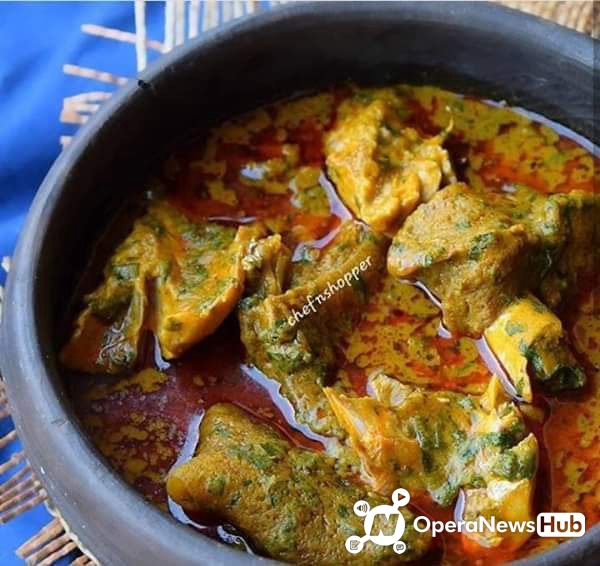 Akwu means palmnuts in ignore language. This delicacy is gotten from palmnuts and can also be called Banga stew. It is mostly eaten with white rice.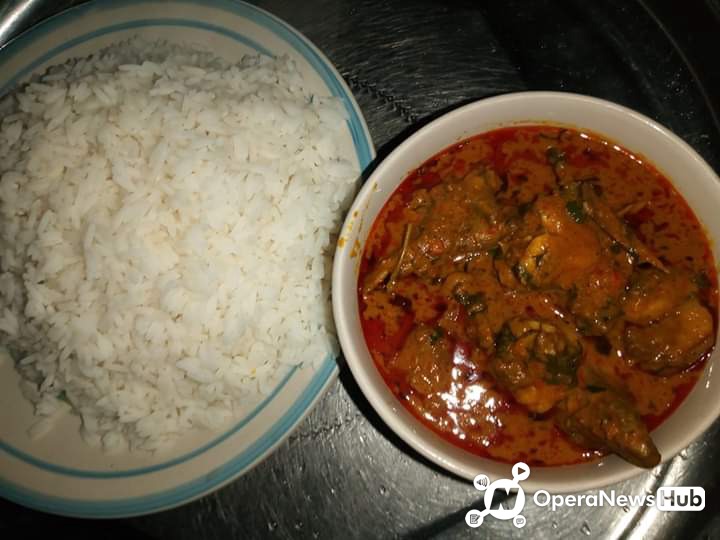 6. Ofe Owerri
Ofe Owerri as the name implies is popular amongst the owerri people. It is made with thickner and Okazi.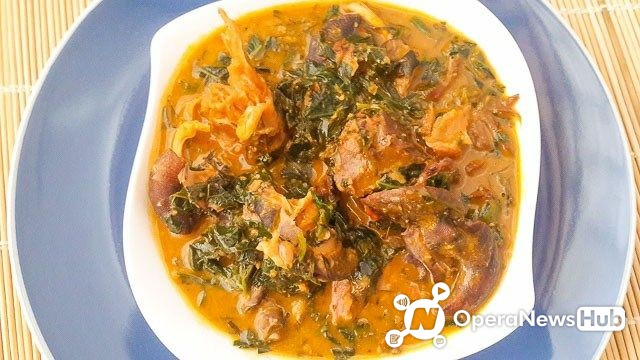 7. Ofe onugbu
This is bitter leaf soup made with cocoyam as thickener.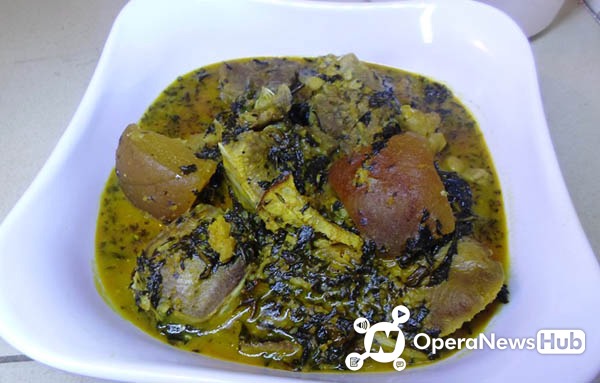 8. Oha soup
It is also made with thickener but with oha leaves.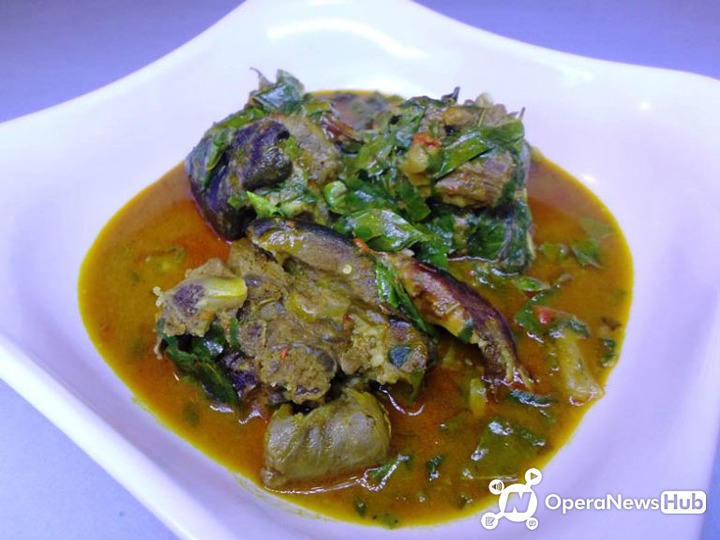 9. Achicha
It is prepared with dry cocoyam and akidi. It is popular amongst Enugu people.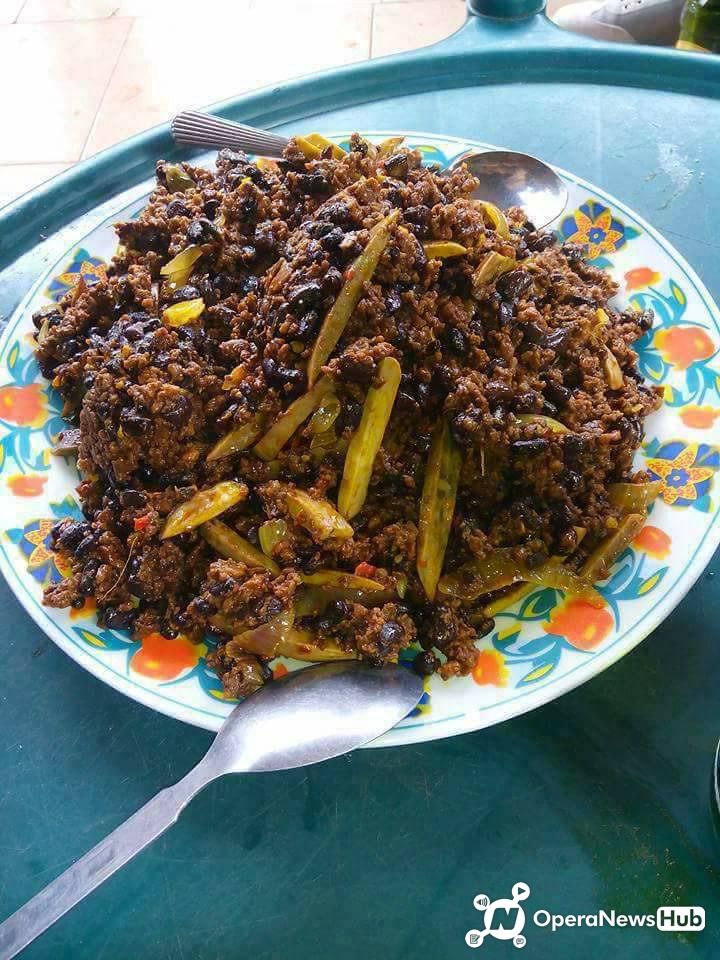 10. Akidi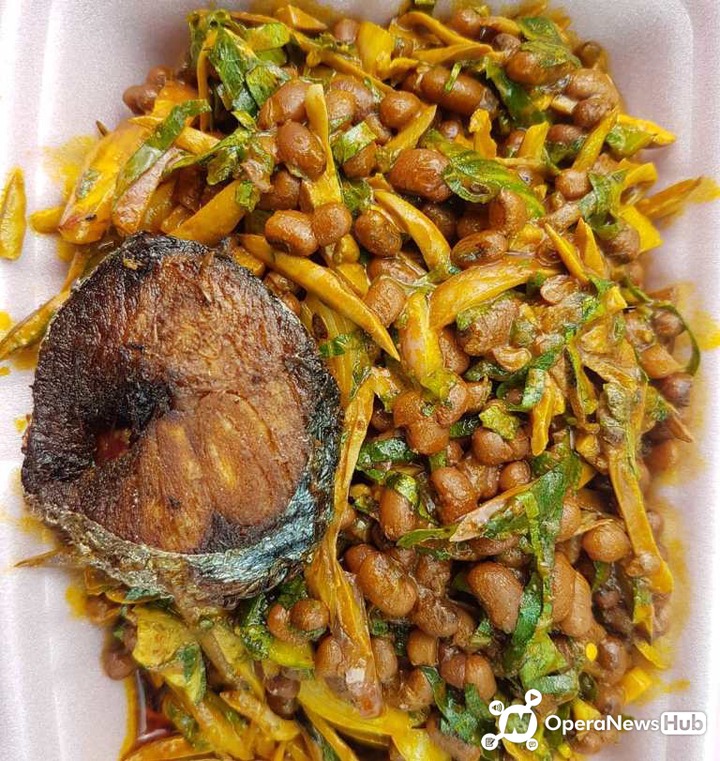 11. Ona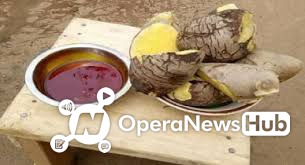 12. Agidi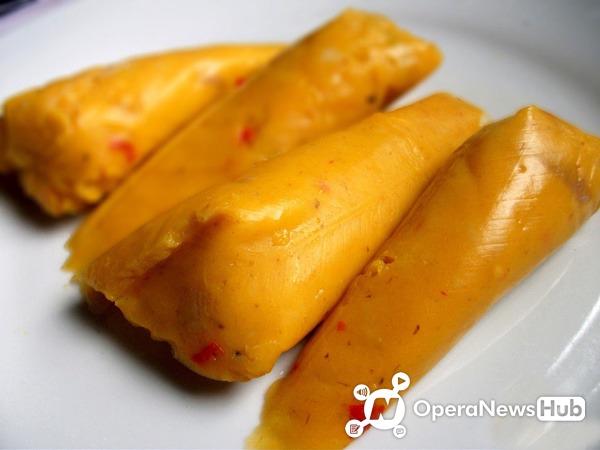 13. Ji mmiri oku( Yam peppersoup)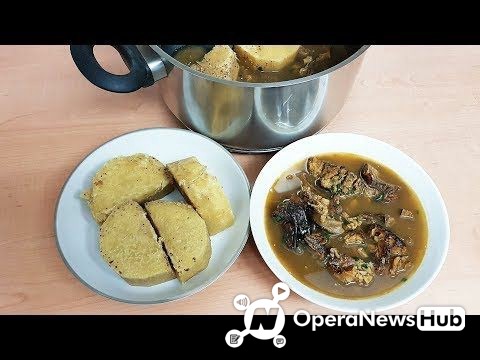 14. Oka na Ube (Corn and pear)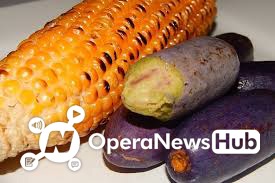 15. Tapioca and coconut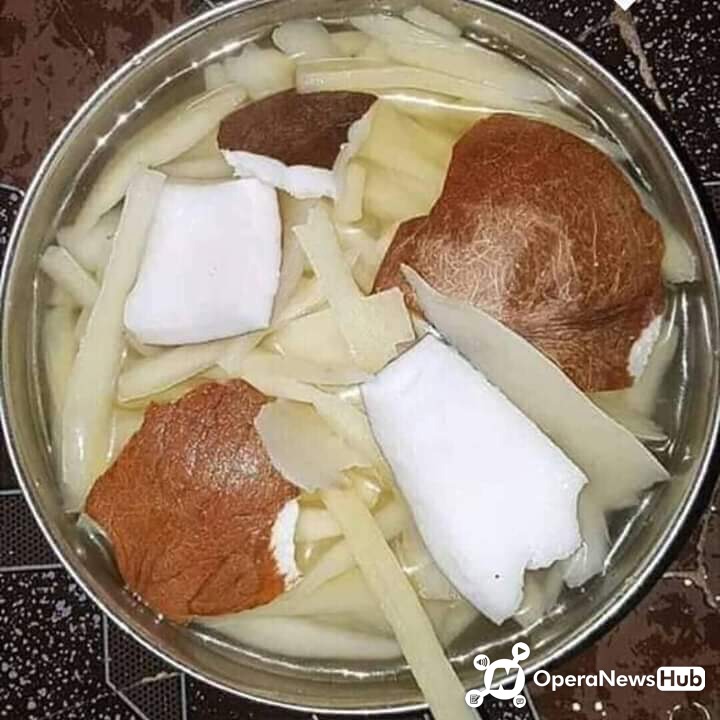 Here are other delicacies: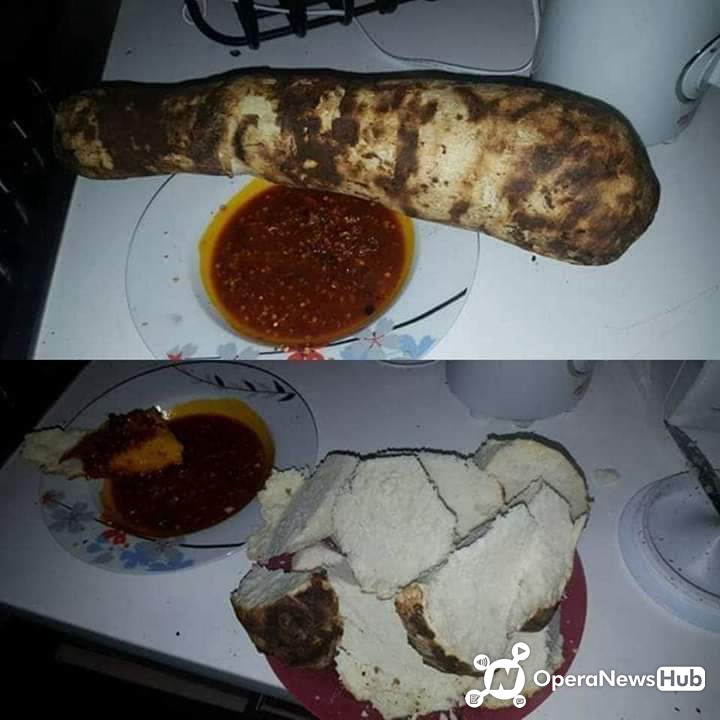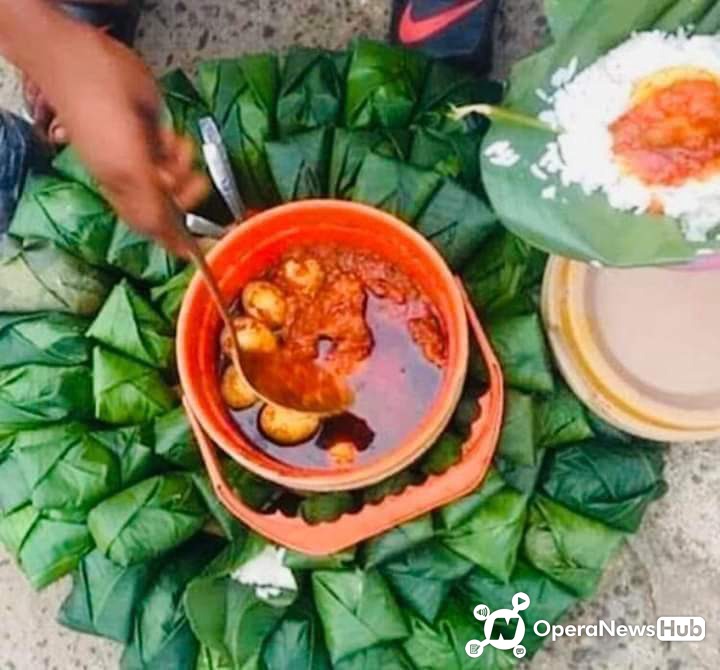 Are you Igbo? If yes, what is your favorite dish?
If you are from other tribes, have you eaten this delicacies?