I Featured Vybz Kartel And Beyonce On My Gift Of God Album
ghanamma.com 1h
Multiple award-winning dancehall artiste, Shatta Wale has hinted on featuring his idol, Vybz Kartel, and American Grammy award-winning artiste, Beyonce on his yet to be released 'Gift Of God' Album.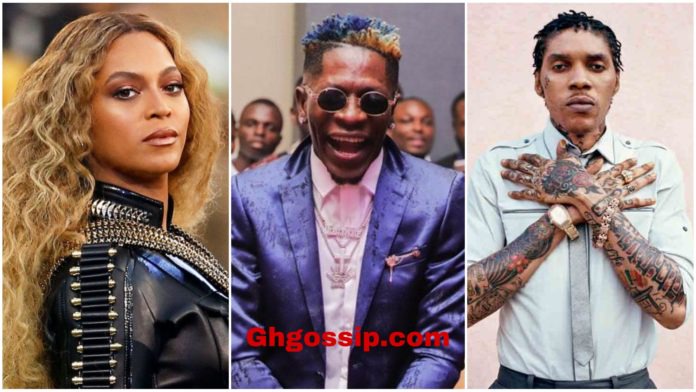 The news of featuring the top international artiste has earned SM fans the bragging righs as they have been spotted on social media, rubbing it in the faces of other artistes and fans. The dancehall King announced the feature at an interview.
Quote:
This is an album where I'm going to have a couple of collaborations. I create my own beat, mix and master everything by myself. I'm going to do a few collaborations on it with Beyonce and Vybz Kartel. The Gift of God album is not going to be a local album but international album".
The #GOG will be Shatta Wale's 4th studio album after the following albums; After The Storm, Reign Album and Wonder Boy Album.
[email protected] and via WhatsApp on +233241375919