Hilarious pictures of how Nigerians will deal with Corona virus (pictures)
opera.com 2d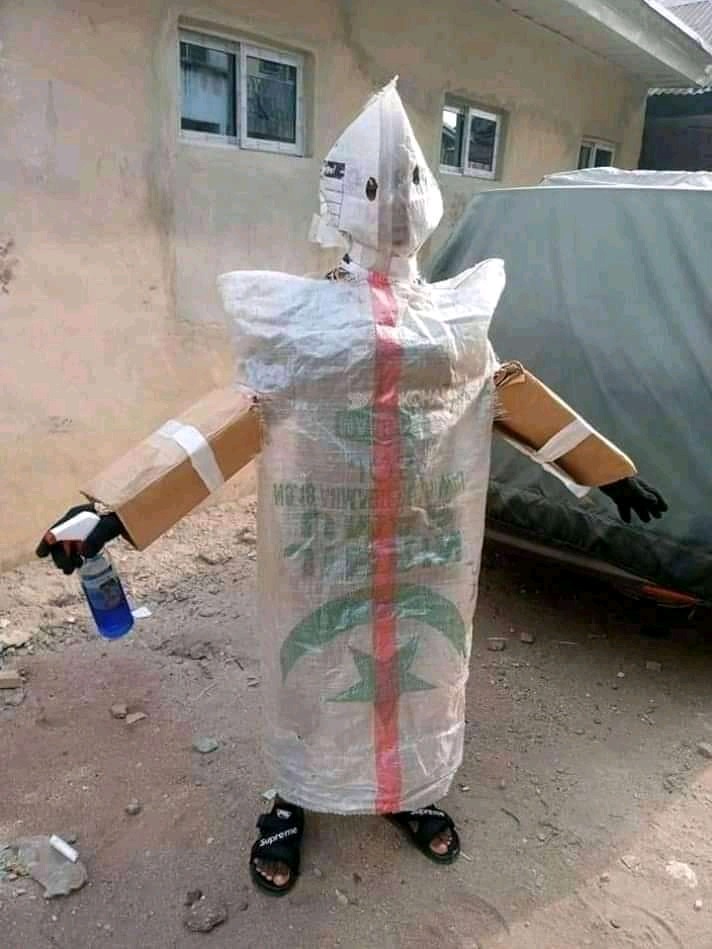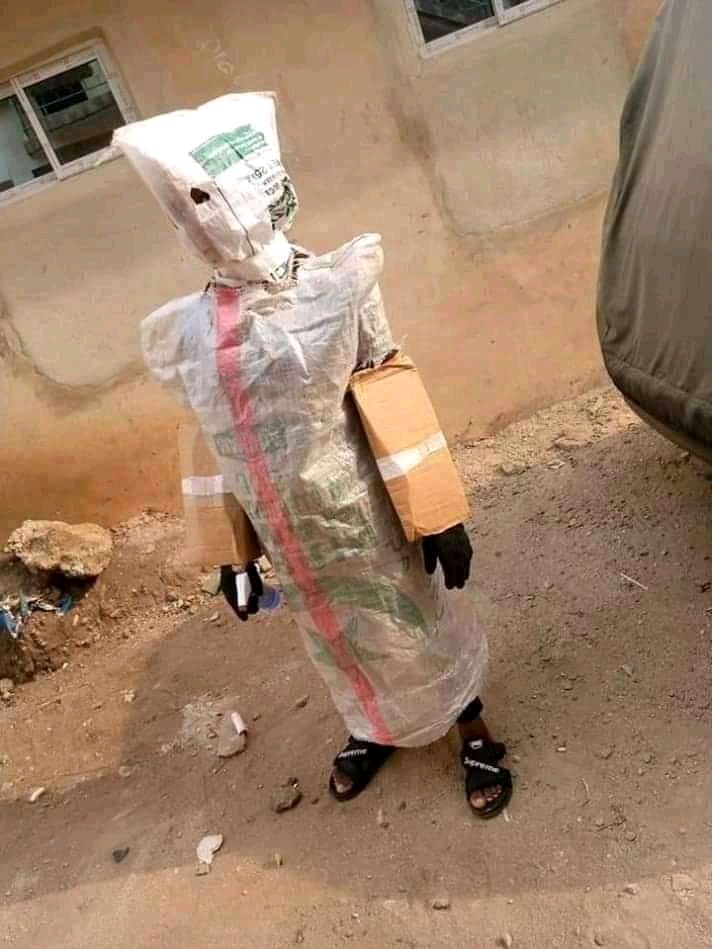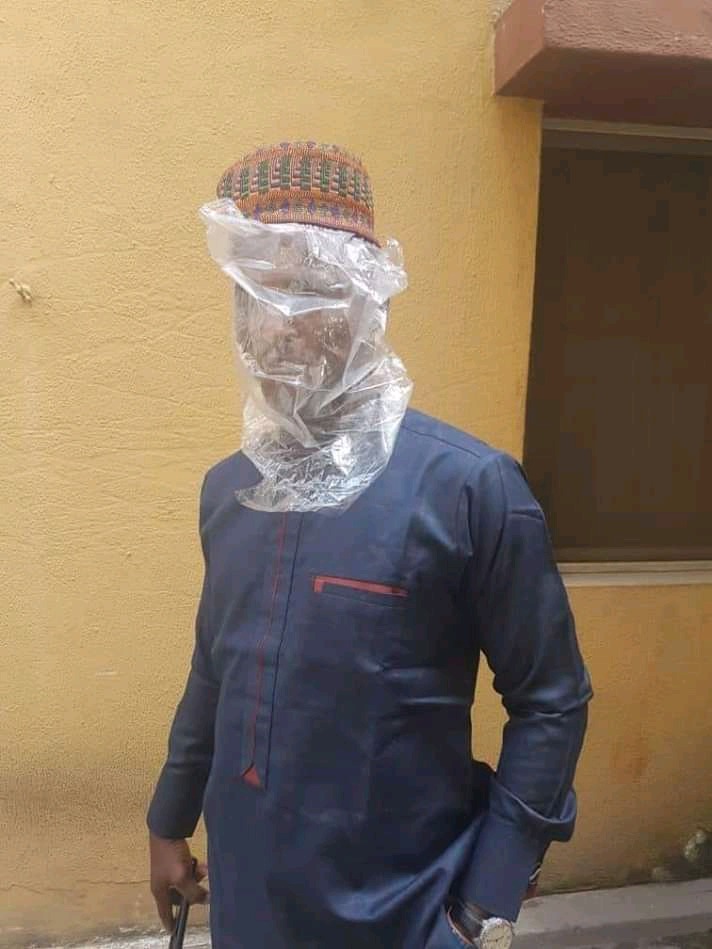 This isn't written to ridicule our citizens, as some would choose to believe.
While so many other countries will kill themselves over the sudden spread of the deadly virus called corona virus, Nigerians are particularly catching their fun with the news.
While most people are using their treated face masks, some people have decided to make fun of the virus by using funny looking things such as nylon, cartons and the rest.
One thing we're certain of is that this virus called Corona,will definitely not scare Nigerians one bit.