Fiction:How i lost my children to fire outbreak due to my carelessness
opera.com 1d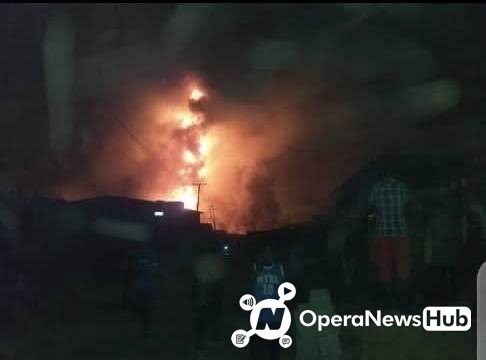 A woman narrated how she lost her four children to a fire outbreak due to her somewhat over caring attitude which turned to carelessness.
I had four children aged ten,eight,six and four years old respectively.It was rumoured that kidnappers were moving around kidnappings children,so I formed the habit of locking up the door with my children inside whenever I went out.That was my best security measure then
"My children were quite playful.They were always fighting for one thing or another,my neighbors always complained that they would always hear my children scream from their room or hit each other but there was nothing they could do as the door was usually locked."
"On that faithful day,I went to the market early.There had being power outage in the street for sometime as the street's transformer got spoilt.I locked the door as usual and went out with the key."
Two hours after I left,the power supply came on and there was an explosion in my house.The children shouted as they scampered for safety.The neighbors thought that they were fighting as usual so they let them be.The shouts increased with loud bangs on the door.There were shouts of 'fire','fire' coming from the house followed by loud bangs as a large quantity of smoke found its way out of their window.That was when it dawned on them that it was not a joke.My neighbors tried to open the door but their efforts were in vain as the door was too hot and difficult to open.It was an iron door.They pushed,hit and banged on the door but it didn't budge.Then the smoke turned to fire,people scamped around In search of water and detergent which they mixed and used in quenching the fire.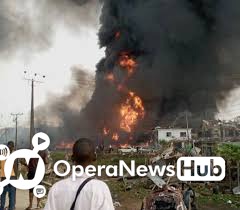 The shouts for help reduces to sobs and coughs,the fire was finally quenched and the door got opened but it was already late as they fire brought down part of the building and engulfed my children and all the properties in my house.I arrived moments later and fainted on seeing what had happened.
I was revived later on but I had lost my children.That taught me never to lock anyone inside a room and leave with the keys."She concluded.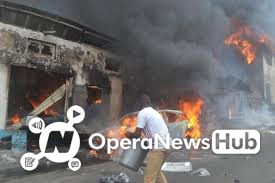 What would you say about this?
Please share this so that someone else would learn too.