5 Most Disgraceful Political Fights In The History Of Nigeria
opera.com 1d
1. Senator Remi Tinubu and Dino Melaye Clash in the 8th Assembly In July 2016
The Dino Vs Tinubu Fight was one of the highlights of the Nigerian political scene in 2016. The fight which occurred behind closed doors in the 8th Assembly involved lots of profane language. Heavy restraints was the only reason it didn't escalate to the point of physical violence.
According to Premium Times correspondents, it was reported that the fight erupted when Senator Dino Melaye pointed out that the Senate should punish those who had offered to serve as prosecution witnesses in the then ongoing forgery case against Senate President Bukola Saraki and his deputy, Ike Ekweremadu.
The then Kogi West State man accused some senators of conspiring with the presidency in other to bring turmoil into the Senate and further urged the people of the Senate to punish them accordingly. He was quoted saying these words with apparent rage in his face.
"You should go and tell those who sent you that nobody, I said nobody, no matter who he is, can ever control this Senate, "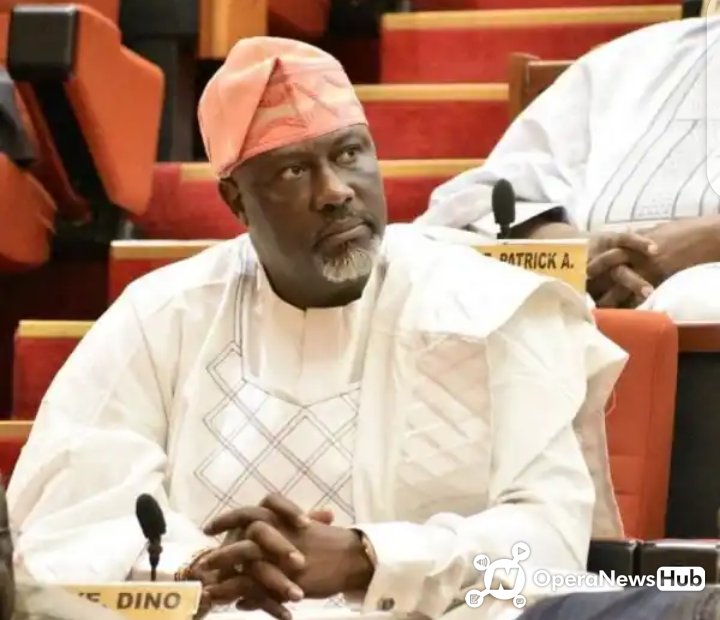 This didn't go down well with some senators and while most of them swallowed there words, when it came for Mrs Remi Tinubu to speak, she didn't follow that path.
Premium Times correspondents quoted her saying.
"I'm just wondering why whenever Senator Dino speaks in this chamber, he is always threatening people and behaving childishly and at times like a thug.
"I think he needs to know that every senator here represents their constituencies. And that there is no need to threaten anyone.
"We are seeking and working towards reconciliation, yet you are busy issuing threats."
Her words seemed to have infuriated Melaye who sprung up in anger and charged to attack her, other Senators from the West quickly formed a shield against Mrs Tinubu and Senator Dino Melaye was heard saying "Look this is not Bourdillon (referring to the famous Lagos residence of Mrs Tinubu's politician husband). I will beat you up, ….. impregnate you and nothing will happen."
It took a while to calm down the house and while many people have sited that Mt Dino Melaye did not make that last statement, the Kogi West Senator is yet to deny the claims.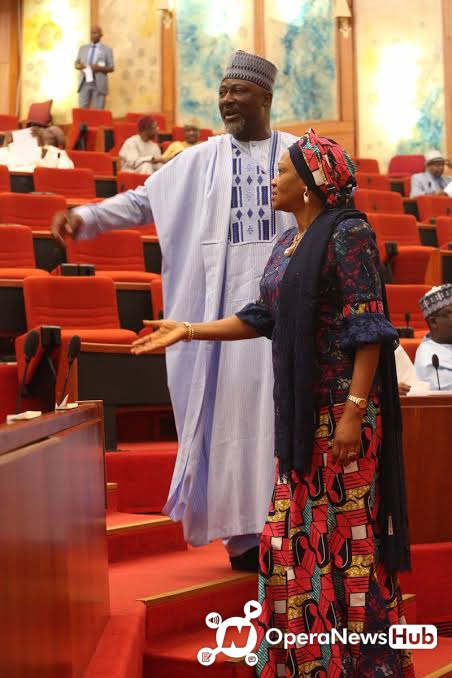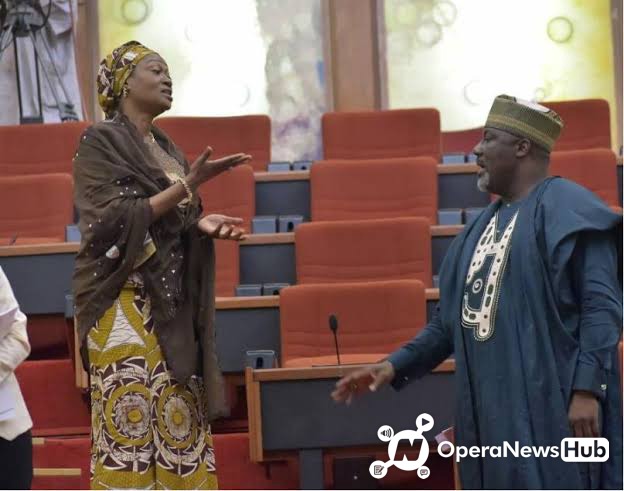 2. The Stealing of the Mace by thugs during a plenary hearing
April 2018 was another shocking month in the history of politics in Nigeria. On a calm Wednesday afternoon, thugs forced there way into the Nigerian House of assembly and made away with the Mace, the symbol of authority in the house. The thugs came in few seconds after suspended Senator Omo Agege walked in.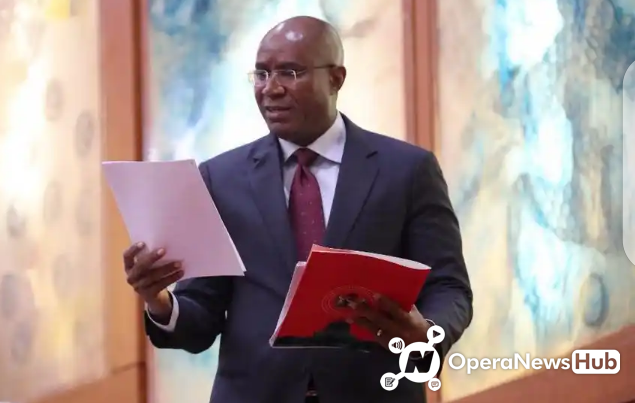 Mr Agege had been suspended from the house for 90 days for accusing his fellow statesmen of working against the policies of President Muhammadu Buhari. He reportedly led the thugs into the house and they made away with the Mace in a black SUV. The Mace was later recovered and Senator Omo Agege was arrested by the police the following day.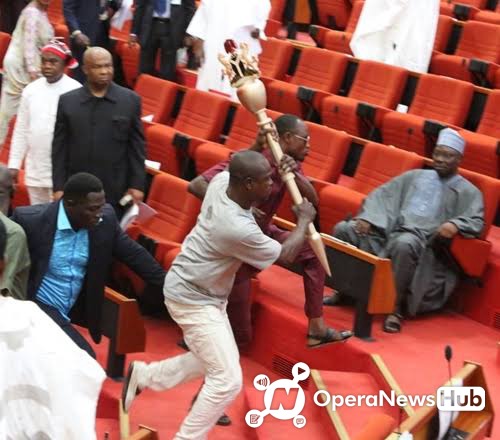 3. Dino Melaye vs Smart Adeyemi: The Kogi Men War Of Words
It's quite unfortunate that at this stage of democracy in a great nation like Nigeria, some politicians still find it comfortable to use verbal insults on live television with people and even children watching worldwide.
Dino and Smart have always been enemies, Senator Dino Melaye dethroned Smart Adeyemi in 2015 to become the senator incharge of the Kogi West District and ever since then, the two men have been on each others toes.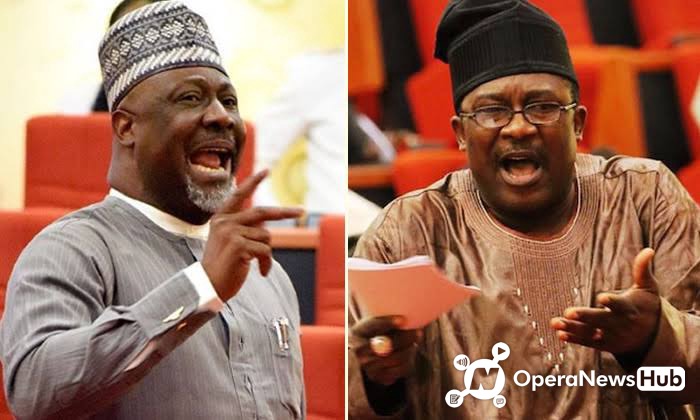 Fast forward to 2019, Dino Melaye had just won the Kogi West senatorial election. Days later, a tribunal declared the election void and called for a re election. By the time the reelection was conducted, Smart Adeyemi emerged victorious and these led to Dino Melaye throwing insults at Adeyemi, who didn't hesitate in throwing them back and all these happened on live television. The shameful clash of words involved the use of words and phrases like;
 "anyone congratulating Adeyemi for the election amounts congratulating an armed robber after a robbery operation."
He was also on a Channels Television program saying "Adeyemi remains my political wife. I won the election."
Melaye said he remains superior to Adeyemi on all fronts and claimed that he has over seven university degrees, whereas Adeyemi is a "just a polytechnic graduate."
Adeyemi who didn't sit well with the words if his opponent responded accordingly, he was quoted saying it is a shame that "an individual like Dino Melaye became a Senator in Nigeria."
"I have a proven track record before I joined politics. Dino is just a thug on the streets of Abuja who joined politics and became a senator through corrupt means."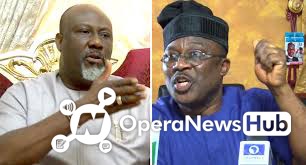 4. The Fence Climbing By Legislators: A Show of True Democracy or Public Shame?
On November 20, 2014. Police barricaded the entrance to the national house of assembly to some legislators. They claimed that they were informed that thugs were coming and even after been shown valid identification by the Legislators, the police men refused to grant them passage.
This caused an uproar, being that the members of the then ruling party, PDP were allowed to enter the house and the members of the APC were not. The Legislators who felt that it was there right to be in the national assembly (they were right actually) decided to take matters into there own hands and began jumping the fence.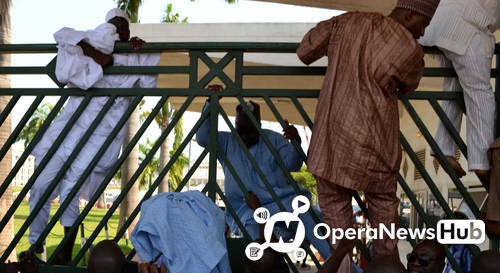 Even the then speaker of house of assembly Tambuwal was not allowed in.
Pictures of the event leaked online and became a viral sensation. While some scholars like Nobel Prize winner Wole Soyinka praised the act, some other top officials condemned it as a public shaming of Nigerian democracy.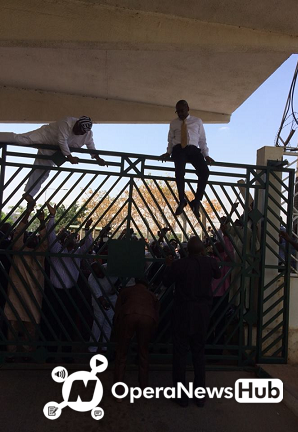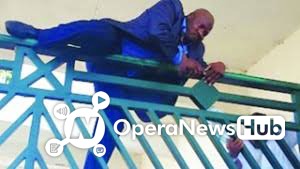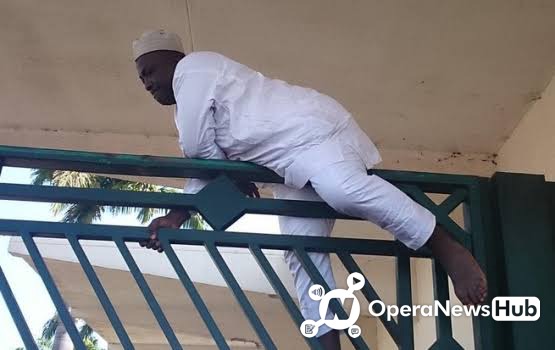 5. The 2019 Budget Presentation and the Rowdy Response
This was another shameful experience. The President, Muhummadu Buhari while presenting the 2019 budget was booed by lawmakers. He was interrupted regularly with spiteful chants. Obviously disappointed by the remarks, the president was quoted saying "We are supposed to be above this,"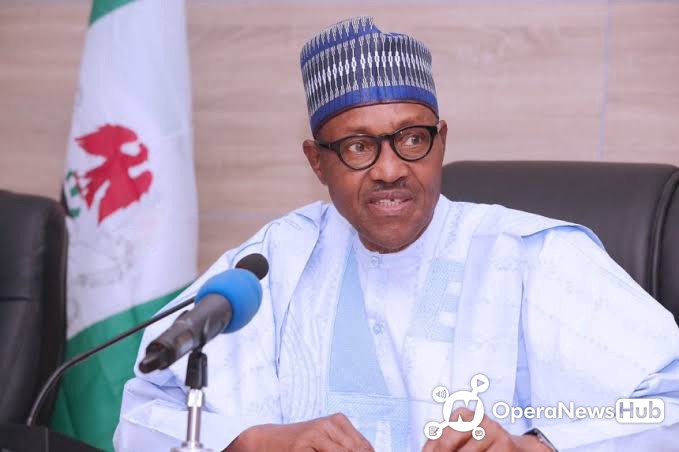 The budget plan was lower than that of the previous year and the election was almost approaching, those were sited reasons for the chants which were mostly from opposition supporters.