Why Governor Obaseki's Empire Is Crumbling Like Pack Of Cards
opera.com 1h
Governor Obaseki
With his boisterous demeanour in recent weeks and months, particularly as regards his political tissue with his erstwhile godfather and national chairman of the All Progressives Congress, (APC) Adans Oshiomhole, nobody would have ever reasoned that Edo State governor Godwin Obaseki would anytime appear vulnerable politically.
But in this last few days, the dynamic, but unassuming governor certainly cannot be weaker as it is today.
 His once upon a time fortress of allies and aides are jettisoning his administration as the the day goes by..
Its no longer news that the political rift among different personalities in the state is geared towards the gubernatorial election coming up in September 19th, 2020, what is however news is the shape it would take and how crucial different individuals are leading up to the deal day.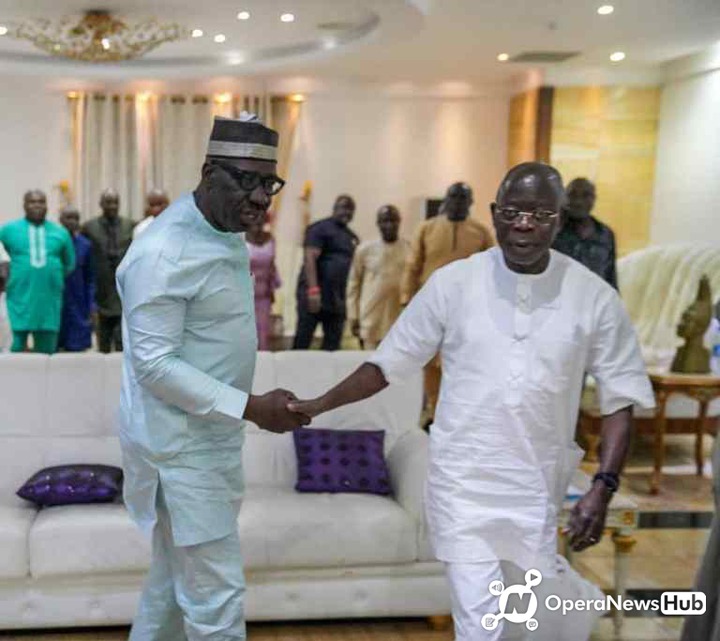 Governor Obaseki while visiting APC national chairman Adams Oshiomhole
The independent National Electoral Commission had scheduled the governorship poll for September 19th, while the party primaries are billed for June 2nd, and with just weeks away, the boys are already being separated from the men. Alliances and strategies are being put in place by party stalwarts. The dice is cast, you might want to say.
But those clamouring four plus four- a slogan in support for Governor Godwin Obaseki second term bid are beginning to shiver and have a cold feet as many top aides of the governor abandon him ahead of the all important election 
Just last week, the Chief of Staff to Godwin Obaseki, Mr. Taiwo Akerele resigned his office citing  administrative reason
Sources say Governor Obaseki rejected his resignation upon receiving the letter and quickly constituted crack team of political heavyweights to convince the chief of staff to change his mind. But the quiet, but savvy political aide was having none of it, his mind was made up. His time as the gatekeeper of Obaseki is done.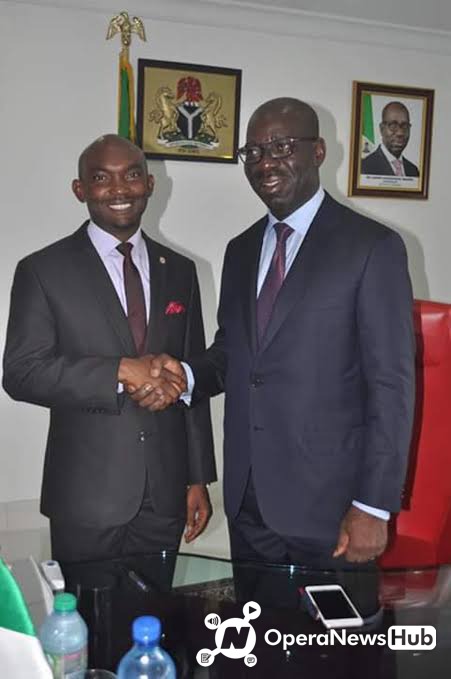 Obaseki with his erstwhile Chief of staff, Taiwo Akerele
Mr. Akereke reportedly claimed that he was being sidelined by Obaseki owing to the fact that, like other aides and cabinet members, he refused to publicly criticise the former governor Adams Oshiomhole, a man they have declared war on.
Although Akerele pledged his loyalty to Obaseki, where he pitched tent with would not be difficult to guess. Oshiomhole's camp now have one more soldier.
it is quite instructive to note that confirmation of this remains sketchy, Kabiru Adjoto, a special adviser on Political Affairs to the governor also reportedly threw in the towel and exited the regine.
Before then, some weeks back, the Senior special adviser on anti human trafficking issues to governor Obaseki, Solomon Okoduwa also waved goodbye to the administration.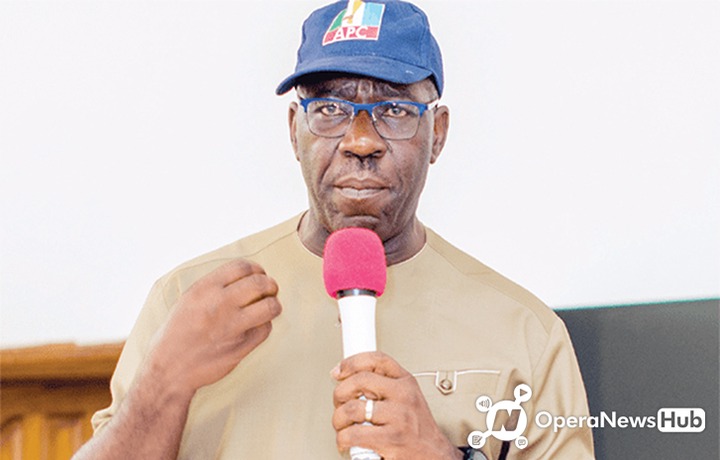 Obaseki during a rally
Resignation after another is not a good omen for the governor, it will not help his push for a second term bid. Just like goals and tactics win trophies for football teams, numbers and people win you political offices. The more, the merrier!!
Any right thinking politician would want to rally everybody around him particularly at this auspicious time, not what is currently happening within the Obaseki folds.
Crumbling is synonymous with the idiomatic pack of cards, so using that as a metaphor to symbolize happenings around Governor Obaseki is certainly not out of place.
A governor that dared his benefactor and former governor of the sane state he leads to come to the state and see what will happen to him, never saw the handwriting on the Wat, that when it really comes to the couch, the car would be separated from the pigeons.
In a video that went viral late last year, the governor with numerous cheerleaders behind and around him, was seen threatening fire and grenade against Oshiomhole: "if he comes to Edo State and cause trouble, I will deal with him and show him that I am the governor of the state," Obaseki said in reference to the national chairman of APC. 
He was quoted to have demanded a public apology from Oshiomhole in any possible reconciliation between the duo, a move many political watchers and pundits believed was a luck stretch too far.  
Though not given to public display of power and  Brigandage, governor Obaseki  was obviously dancing to the tune of political hangers -on and sycophants, who are only after their own interest.
Sources within the APC hierarchy confirmed authoritative that more aides and other cabinet officers. including top commissioners  would dump Obaseki administration as the primary election draws closer, noting that Oshiomhole still hold the ace in Edo state.
Findings also revealed that the death of late Chief of staff to president Muhammadu Buhari, Abba kyari came at a very big political cost to Obaseki and his team. It was revealed that Obaseki had the ear of president Buhari through his late chief of staff.
How he manages to forestall this gale of resignation within his camp and prevent it from being a domino effect will go a long way in galvanizing his political arsenal ahead of the biggest political battle of his life.
And the seeming quietness of Oshiomhole is so strange, knowing who the former labour leader is. Saying it's unsettling for Obaseki camp is akin to saying that the fishes live in water.  
As the primary election approaches, Obaseki needs to put his house in order to curtail this entire of his that is crumbling like a park of cards.
He must endure that none of deputy governor Philip Shaibu and the secretary to the Edo State government, Osarodion Oge leaves him at this time. If any of these two officials should by any stretch call it a day, he should as well kiss the Edo government house goodbye.