I spoilt my boyfriend's generator and he said he is done with the relationship
opera.com 17min
A lady took to the page of a popular love doctor, Joro Olumofin on social media platform (Instagram) to narrate how she lost her relationship as a result of spoiling her boyfriends generator.
The lady said "I offered to add engine oil in my boyfriend's generator. He was on video call with his boss. The generator my uncle uses, you can put engine oil and petrol in the same tank. 'Better pass my neighbor gen'. I added 2 full Eva bottle of engine oil by mistake inside my boyfriend's generator."
"It worked for 25 minutes and made a loud noise, my boyfriend started to shout at me. What did i do? I told him I made a mistake. He called me all sorts of names, that I am dumb."
"He said I should leave his house. I am sorry. What can I do? I don't want to go home. I feel so dumb and useless."
"Can making love to him and food make him happy and forgive me? He bought the generator 350k in December or so. I am so sorry"
"I am willing to cook any food and let him make love to me any way he wants just for his forgiveness. What can I do to make him happy? His sister will come and add salt to the matter."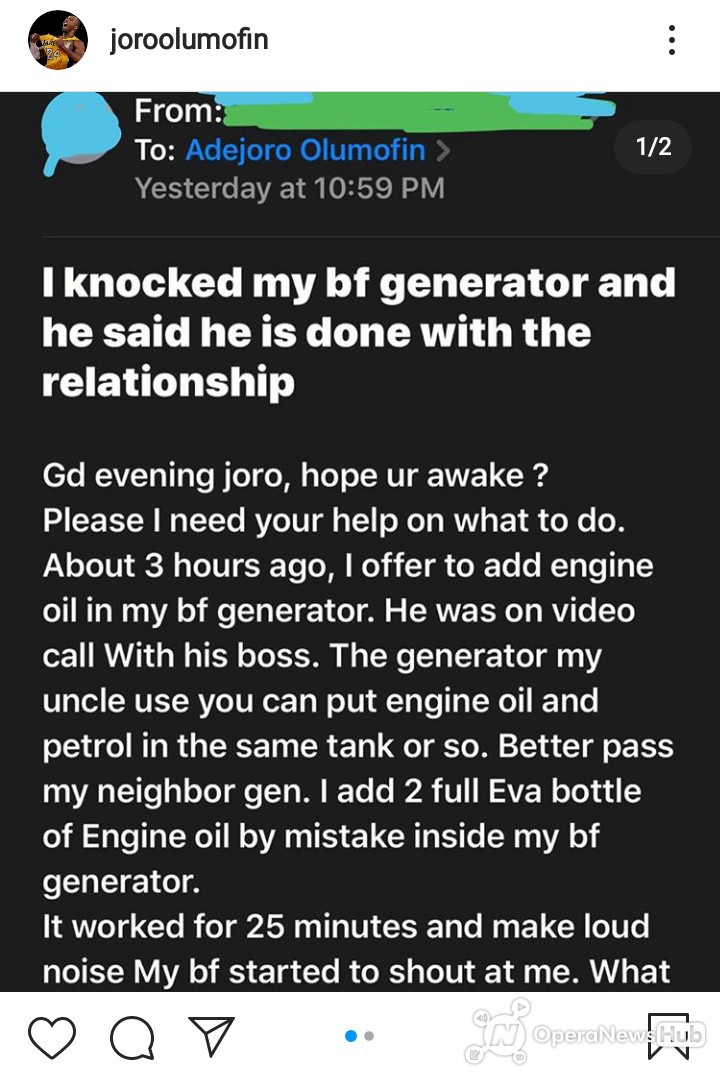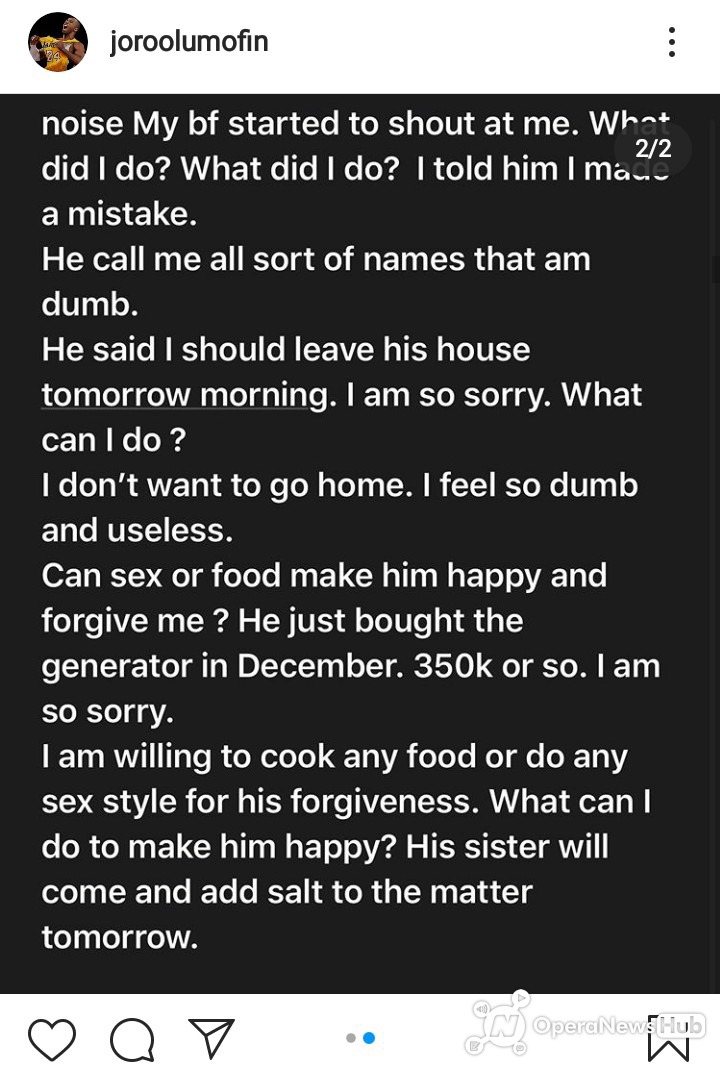 Kindly drop your opinions and suggestions in the comment box below.