See the food tray a lady paid 30,000 naira for which has gotten lot of people talking
opera.com 2h
Have you ever ordered anything online be it from shoes, bags, accessories, foods and you got something quite different from what you ordered?
Well this is the case of a lady who took to social media platform twitter, to share with her followers picture of what she ordered for 30,000 naira and what was delivered to her.
According to the lady, this was what she ordered for her client from the vendor (remove the cake and chocolate).
This is what she got from the vendor.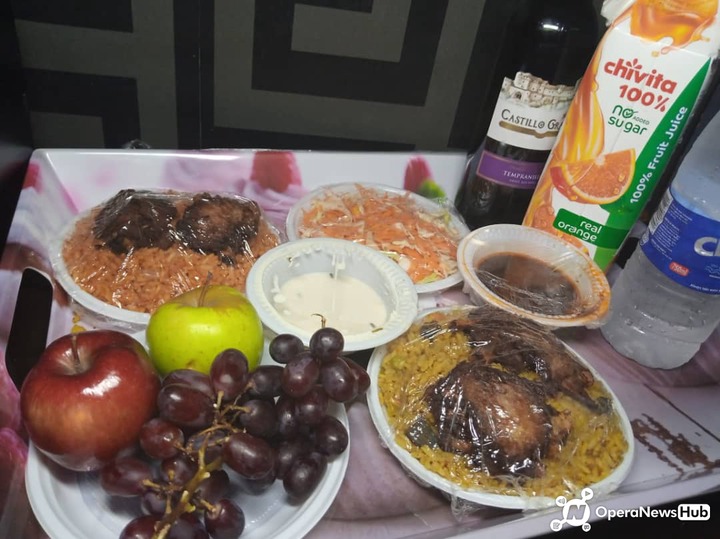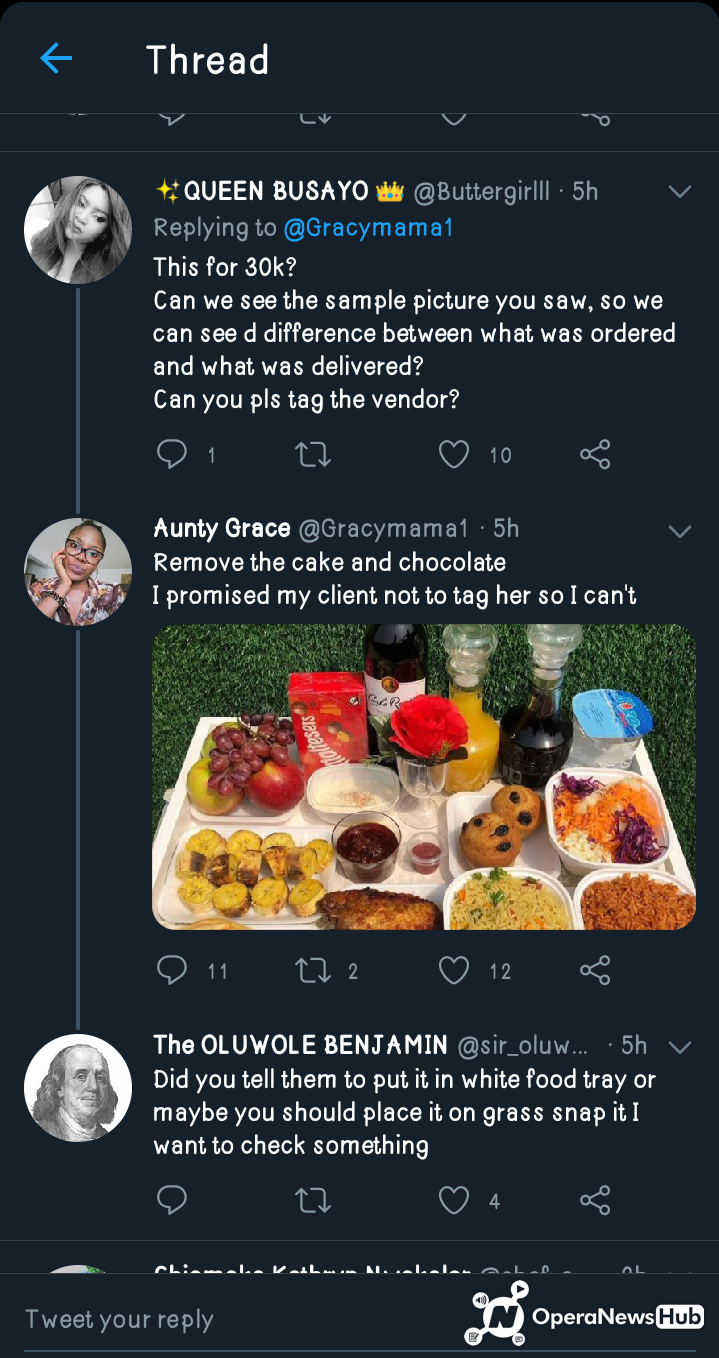 The lady who seemed infuriated at what she got, claimed to have ordered a food tray worth 30,000 naira for a client from a vendor only for her to get something quite different from what she ordered. However, she advised her followers not to pay in full when ordering anything from a vendor it better still, sign an agreement.
The tweet shared by the user on twitter read, "Yesterday I was really pissed. I ordered for a food tray worth #30,000 for a client, paid d vendor in full 4 days to d delivery & D vendor delivered TRASH. If U're ever going to deal with a LAGOS VENDOR, please dear, don't ever pay in full or sign an agreement. I FORGIVE U."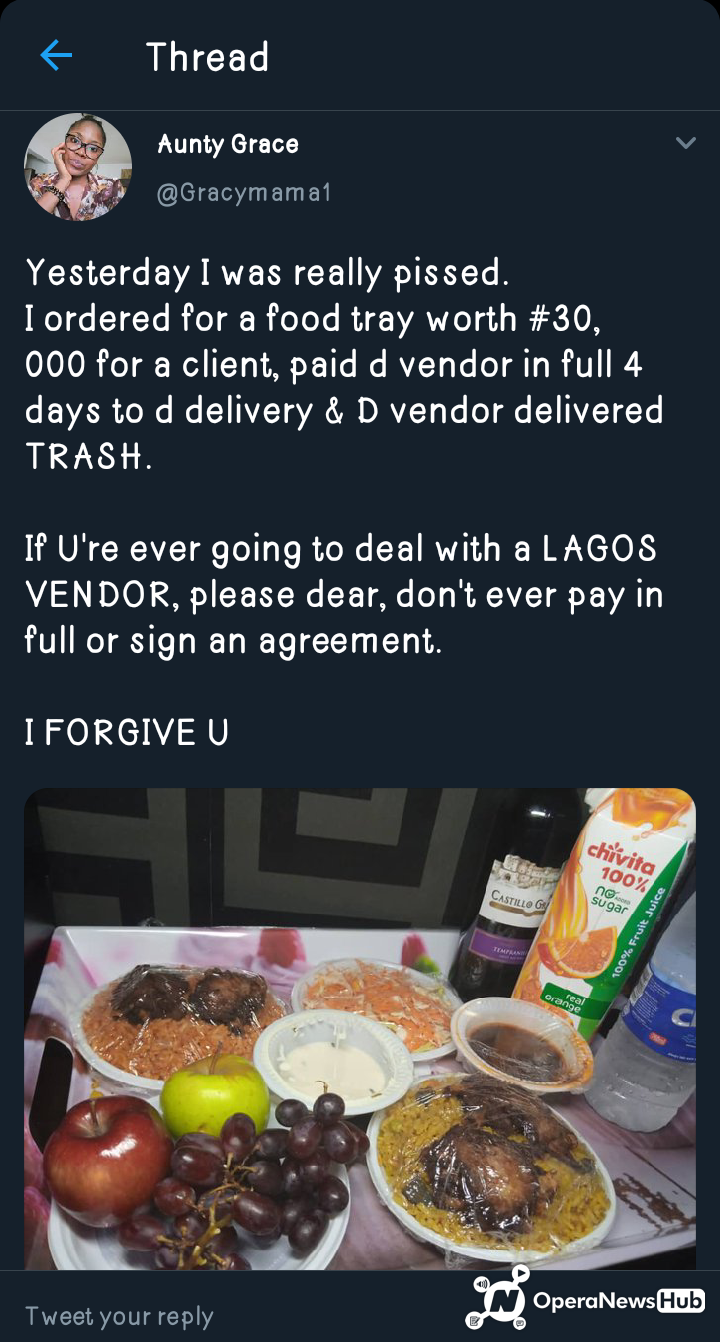 This tweet seem to have gotten the attention of lot of Nigerians and they have dropped their various comments concerning the tweet shared. Some have told her to call out the name of the brand instead of her generalizing it. According to her, she doesn't want to do it so as not to spoil thee reputation of the brand.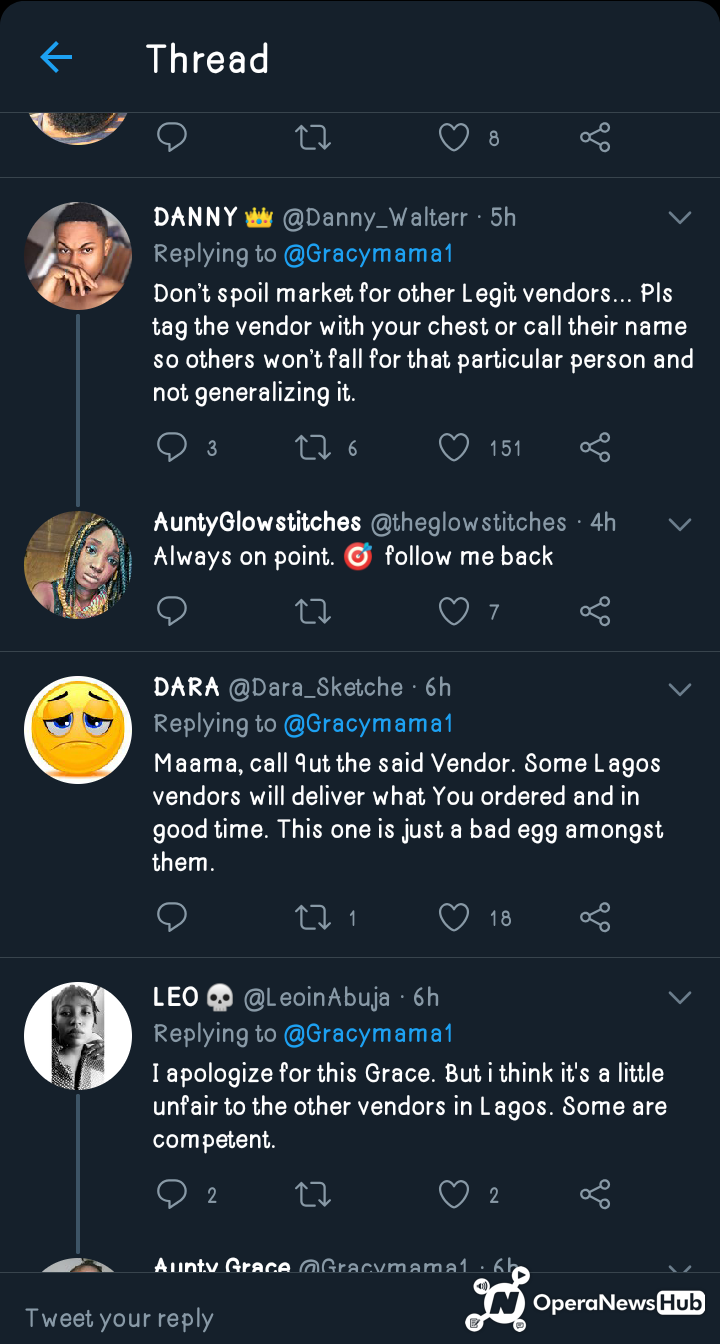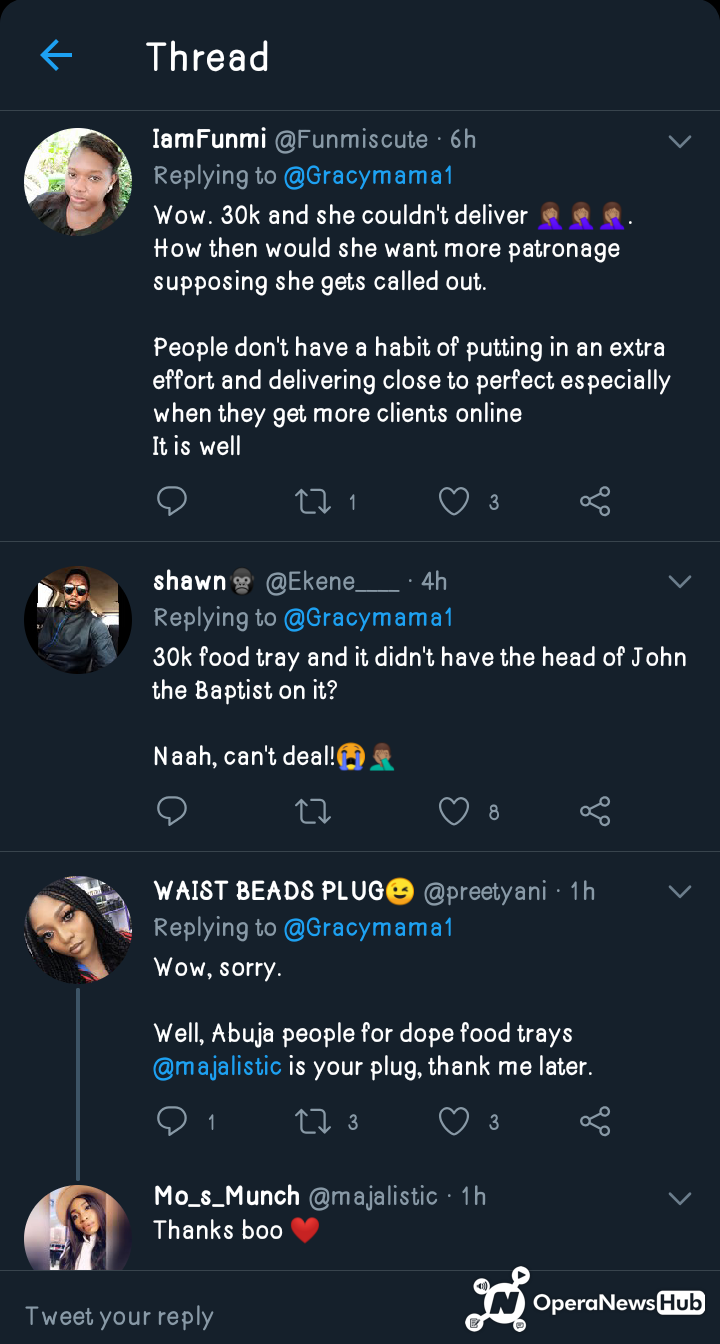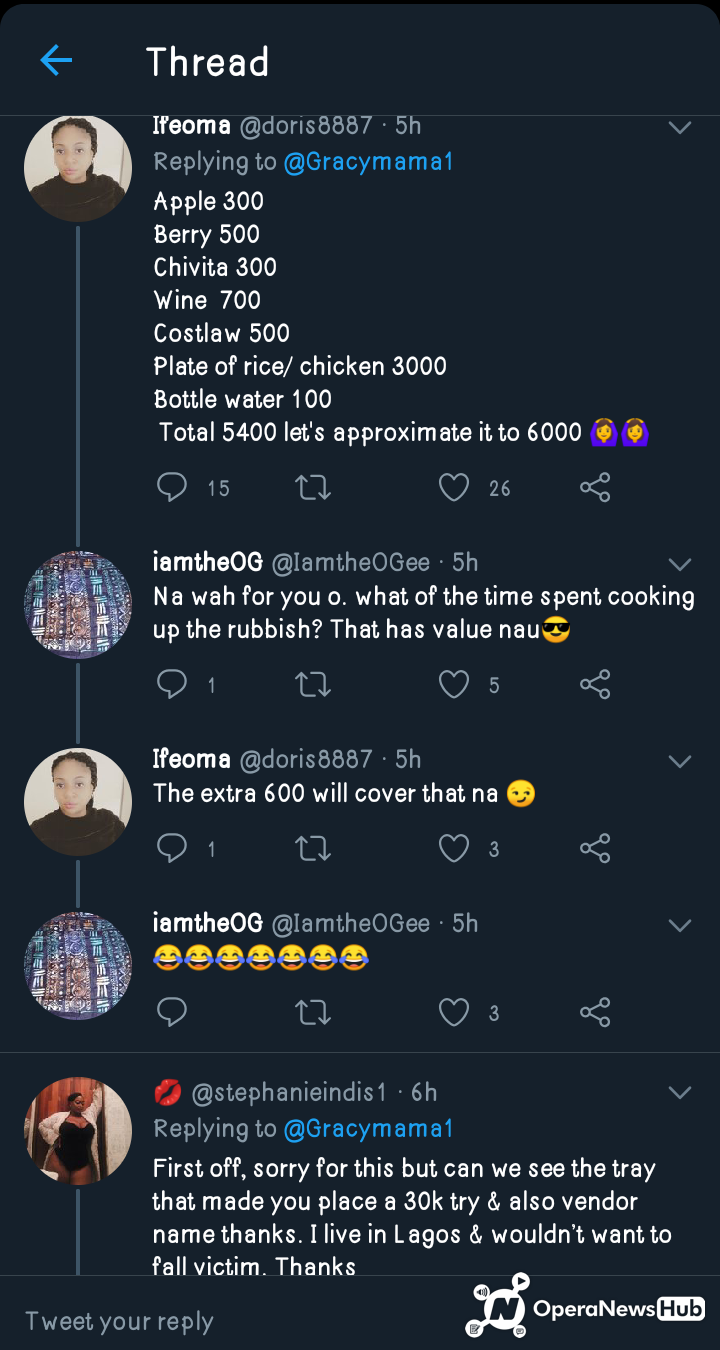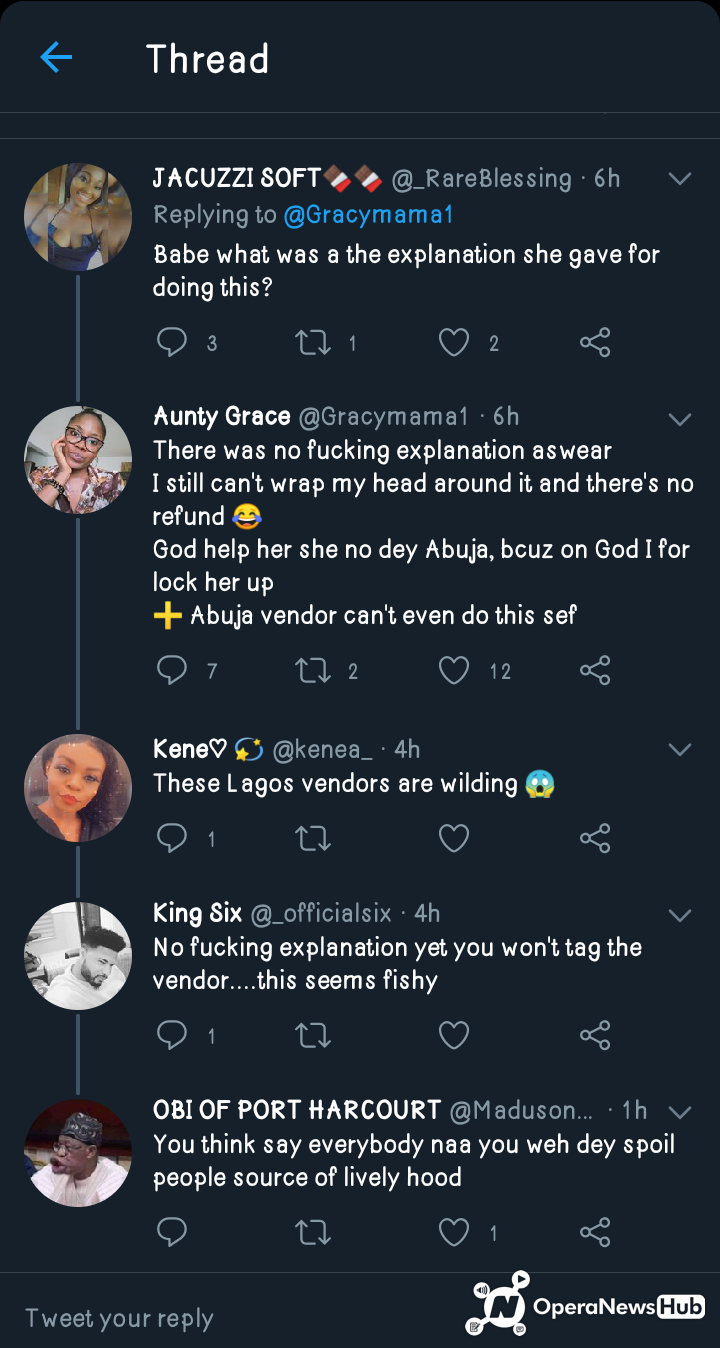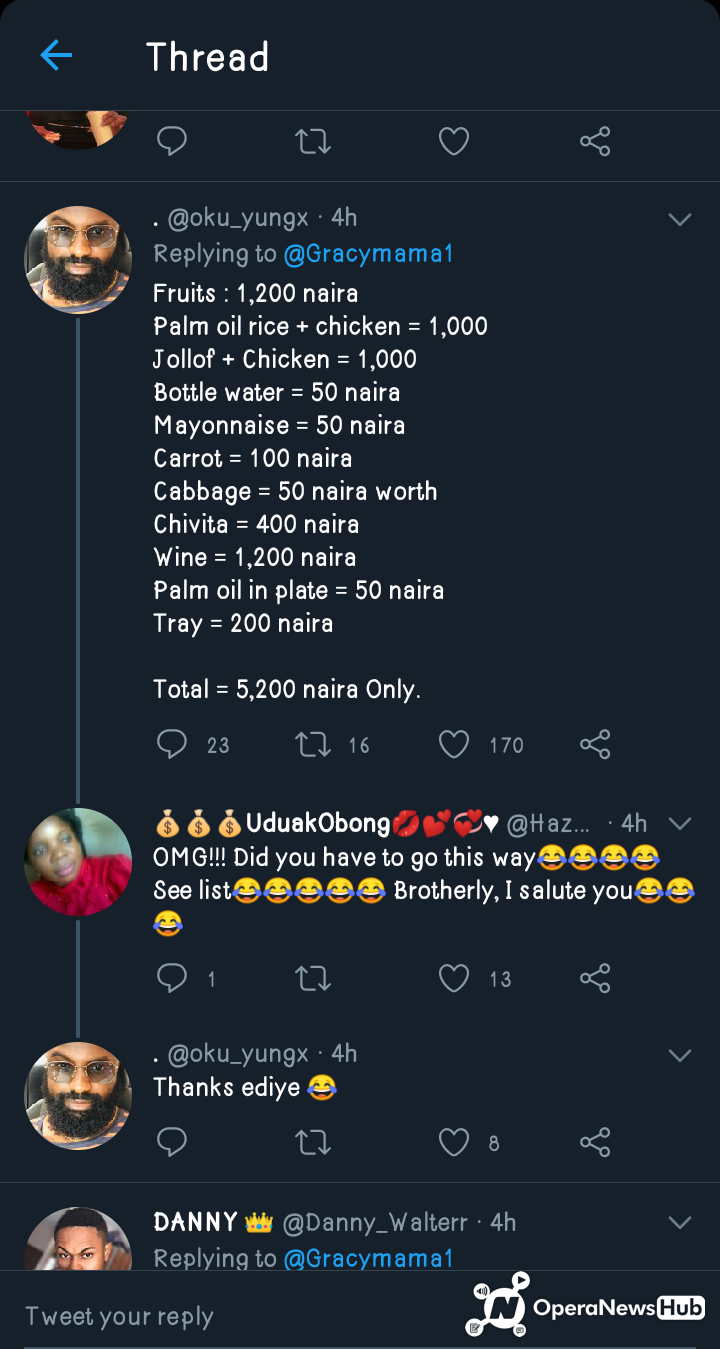 What are your thoughts concerning this issue?
Kindly drop your comments, like and share.