Photos: Check Out How Hunger Forced Nigerian Man To Prepare Meal With Frog
pinaxonline.com 2h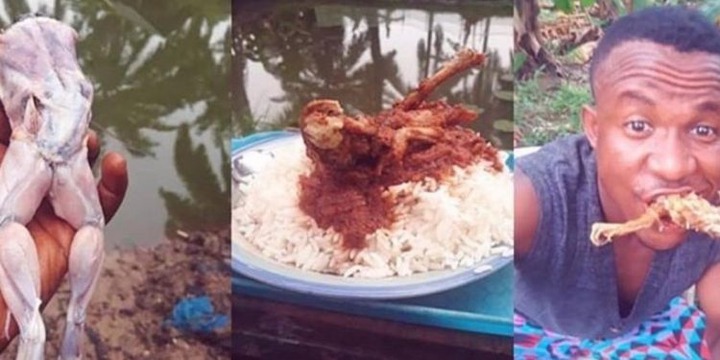 Its now evident that hunger has struck the world following the arrival of the novel coronavirus that has destroyed a lot of lifes and properties.
Since the emergence of coronavirus on earth, life has never been the same. The only things mankind has been to is pain, suffering and boredom resulting for the virus that is fast spreading yet scientists inability to find a cure for it.
The virus since its inception form November 2019 has brought nothing but havoc onto the world.
Out of the world's quest to combat the virus, many countries have gone under lockdown that has brought nothing but perpetual hunger to its citizens.
Out of hunger, a Nigerian man has resorted to using poached frog in preparing a meal as though it were chicken.
He shared a photo of the frog when he caught it from his pond and after he prepared rice and stew with it.
In fact if coronavirus doesn't disappear from the world quickly, it wouldn't be so surprising if people start eating fellow human beings.