The world is advancing day by day. The cosmetic world cannot be left out in this revolutional advancement.
Different cosmetic enhancements are surfacing virtually everyday as people urge to find a lasting solution and fast method to boost their body shapes and complexions.
Barely two weeks ago, a video surfaced online where a woman was seen in a bath hub undergoing a skin peeling process to change her skin colour which is believed to be quick method instead of using different bleaching creams which may last for months.
This is the case of these special injections taken by women to change their lips into different shapes thereby abandoning the make-up which will only last for a short period of time.
Check Out The Pictures Below: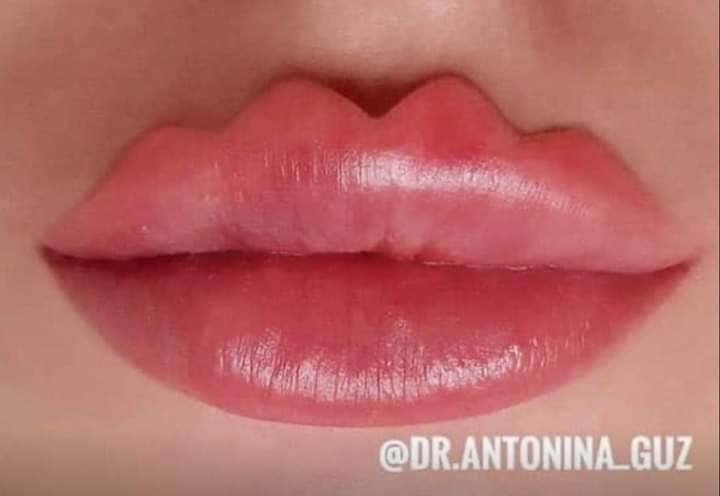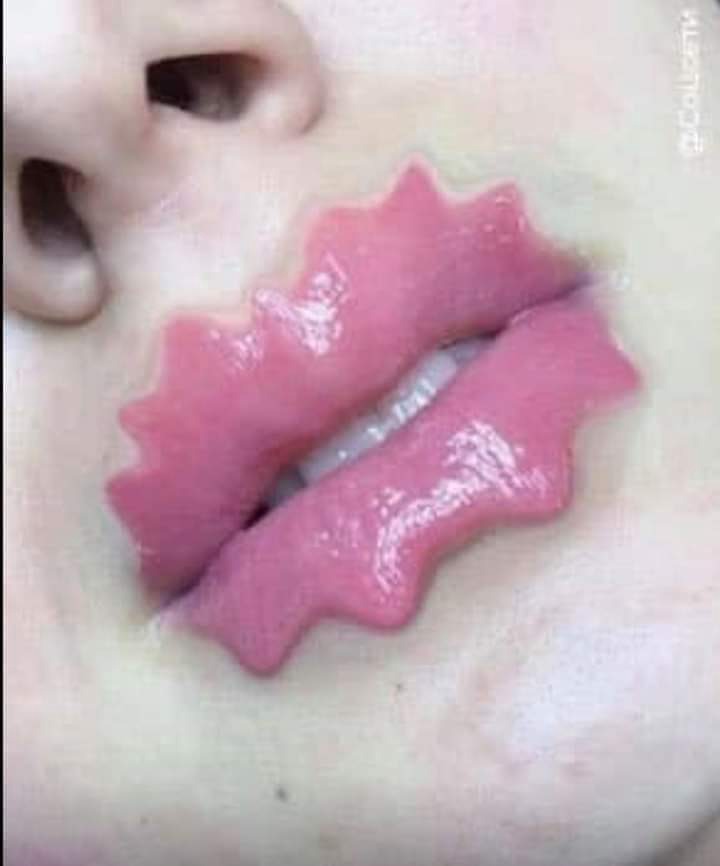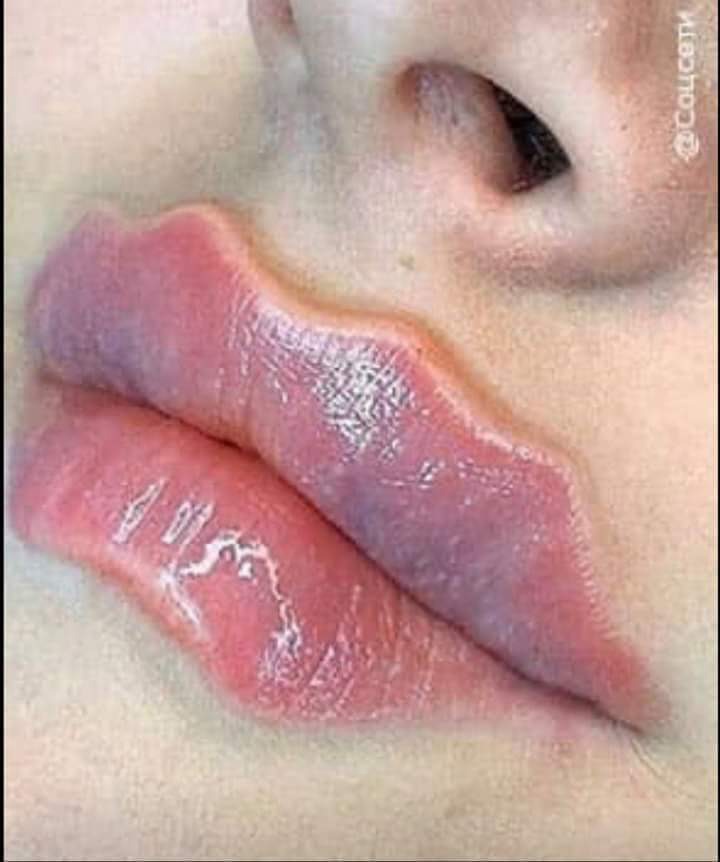 What is your view about these new cosmetic enhancement?
Do you think these injections won't have any side effects?
Drop you comments below this post.
Don't forget to like this post and remember to click the Follow Button to get more updates about amazing and jawbreaking stories.
Thanks.